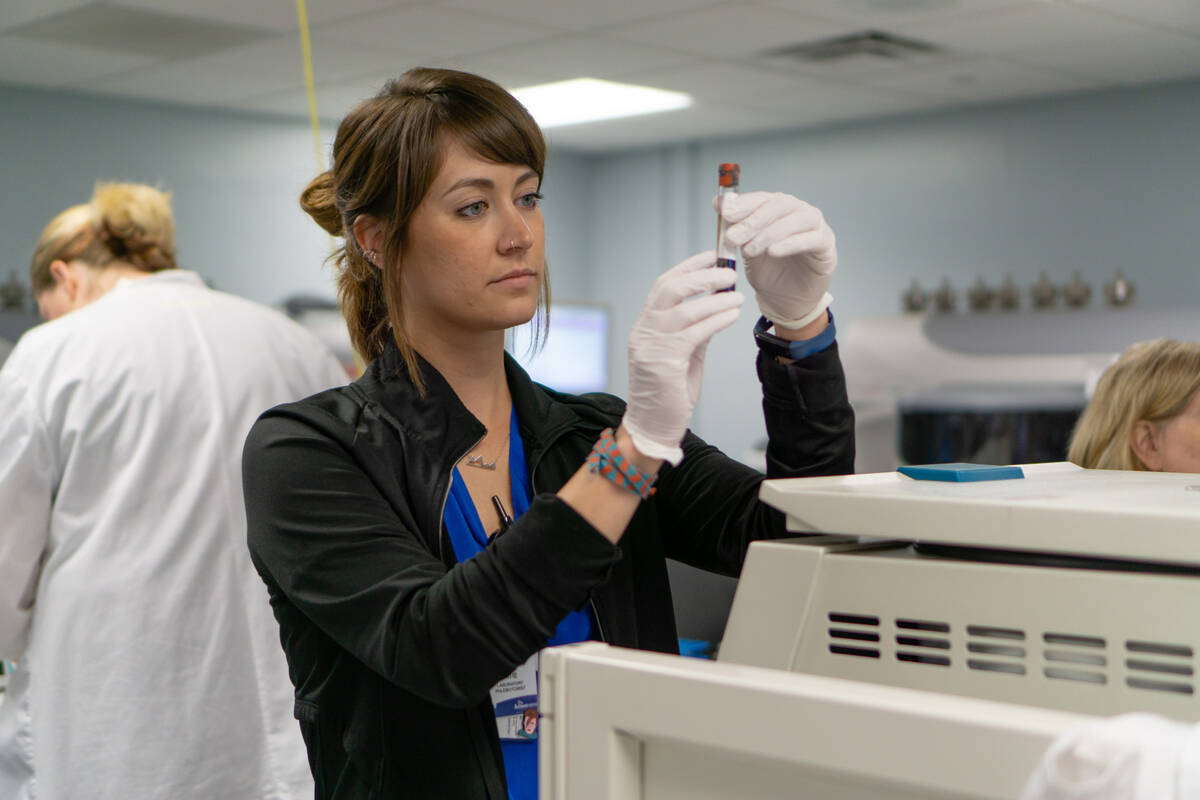 outpatient main line
(307) 755-4431
Monday – Friday
7:00 AM – 5:00 PM
Direct Access Test­ing allows indi­vid­u­als to request lab tests and learn about their health sta­tus with­out a provider's orders or large out-of-pock­et expens­es. Our lab offers a selec­tion of lab­o­ra­to­ry health pro­files designed to eval­u­ate your cur­rent health sta­tus via a sim­ple blood draw. Edu­ca­tion­al infor­ma­tion is includ­ed with lab­o­ra­to­ry results.
overview
A provider's order is not required for these tests.
No appoint­ment is nec­es­sary – patients may walk-in dur­ing Out­pa­tient Lab hours.
Insur­ance will not be billed – tests must be paid for in advance by cash, cred­it card or

HSA

.
Please bring a pic­ture

ID

to your walk-in appointment.
You are respon­si­ble for con­tact­ing your provider regard­ing your test results.
tests options
Com­pre­hen­sive Meta­bol­ic Profile

Includes BUN, cal­ci­um, chlo­ride, CO2, cre­a­tine, glu­cose, potas­si­um, sodi­um, albu­min, total pro­tein, ALP, ALT, AST and biliru­bin. 10-hour fast is required for best results.

$

25

Com­plete Blood Count

Includes white and red blood count, hemo­glo­bin, hema­t­ocrit, MCV, MCH, MCHC, RDW, platelet count.

$

25

Hemo­glo­bin A1C

$

25

Lipid Pan­el

Includes cho­les­terol triglyc­erides, HDL, and cal­cu­lat­ed LDL. 10-hour fast is required for best results.

$

15

Prostate Spe­cif­ic Antigen
$

30

Thy­roid Stim­u­lat­ing Hormone
$

25

Vit­a­min D

$

40
Access Your Results
If you don't already have one, cre­at­ing a My Health Con­nec­tion account is a con­ve­nient way to see your results when they are avail­able. For the best expe­ri­ence, down­load and access through the UCHealth app today, avail­able on Apple and Google app stores.