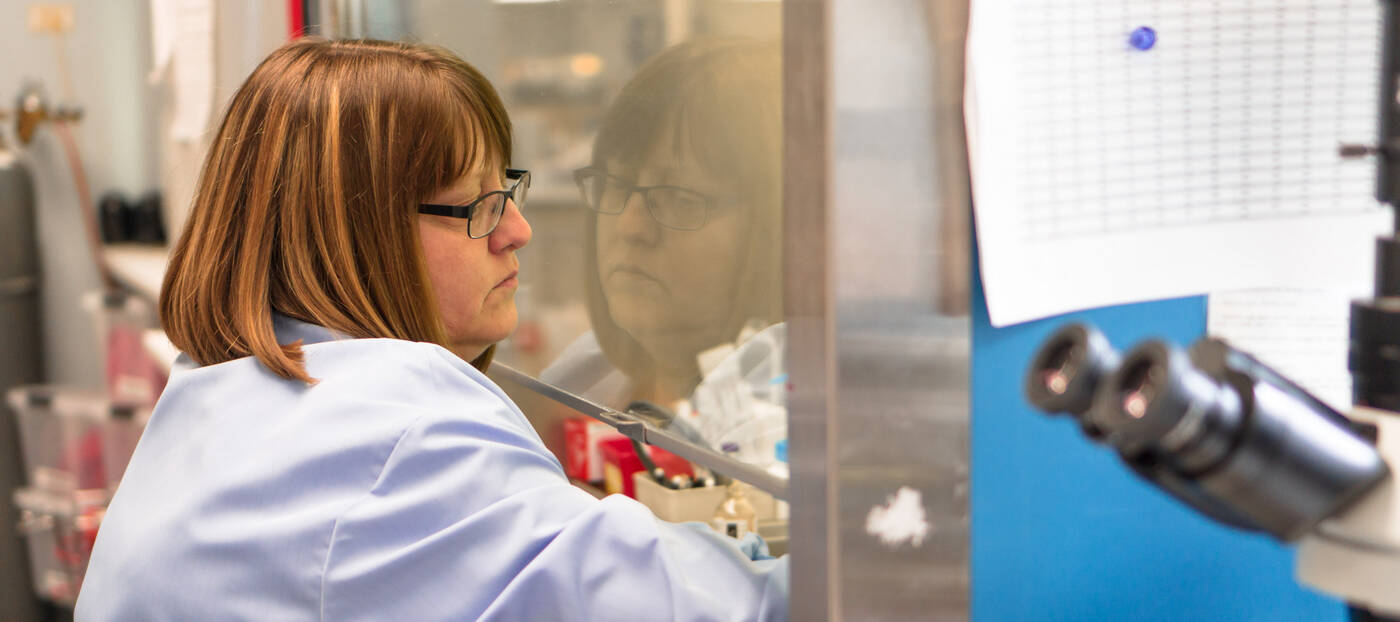 outpatient main line
(307) 755-4431
Monday – Friday except holidays
7:00am – 4:30pm
The Ivinson Memorial Hospital Laboratory is a spacious, full-service department which provides services for inpatients and outpatients as well as marketing accounts for physicians, clinics, and veterinarians. The laboratory is currently a part of the Ivinson Outreach Program and provides services to other Wyoming communities.
State-of-the-art equipment, modern facilities and a laboratory computer system with remote report generating capabilities make the IMH Laboratory one of the most progressive laboratories in the region.
The IMH Laboratory is directed by pathologists who are certified by the American Board of Pathology. It is staffed by medical technologists who are registered by the American Society of Clinical Pathologists. The Laboratory staff is committed to quality service.
The IMH Laboratory is fully accredited and performs a variety of analysis in urinalysis, bacteriology, immunohematology, hematology, chemistry, immunology, coagulation, cytology and tissue pathology.
Q: Do I need to check in through Admitting if I am just having out patient laboratory testing?
A: Yes, the admission process needs to be completed before presenting in the laboratory.
Q: Do I need an order for laboratory testing?
A: Yes, the State of Wyoming requires laboratories to have a signed order from a licensed physician, FNP or a PA working under the license of a physician.
Q: Does the laboratory have hours that they are open for routine outpatient testing?
A: Yes. The laboratory is open from 7:00 am — 4:30 pm, Monday — Friday, for routine testing. If urgent testing is required, the laboratory is available at all times.
Q: Do I need an appointment to have my blood drawn?
A: No, it is not necessary to make an appointment.
Q: Do I need to be fasting for all laboratory tests?
A: No, not all laboratory tests need to be performed when the patient is fasting. Please contact your primary care provider for specific information on individual tests and how many hours you must fast.
board-certified pathologists