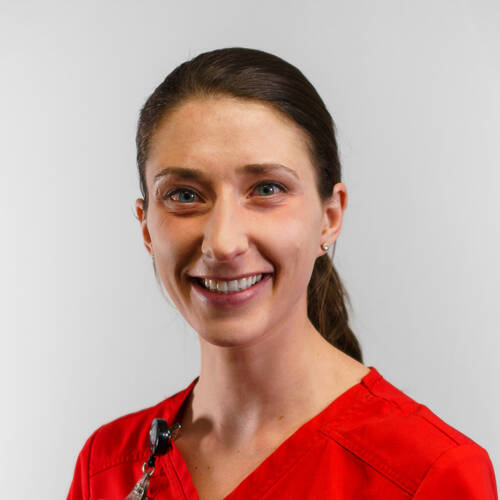 Karlee Smith, SLP
Speech Language Pathology
255 N 30th St, Laramie, WY 82072
(307) 755-4730
phone
Accepting New Patients
Karlee has been working as a speech language pathologist since finishing grad school in 2016. She has worked with adults in acute care, acute rehabilitation, subacute rehabilitation, long-term care, and outpatient rehabilitation settings. Karlee provides evaluation and treatment services for adults with acquired speech, language, voice, cognitive and swallowing disorders. "I value pairing treatment interventions with "real world" activities to help my patients reintegrate into their desired lifestyle. I am also certified in neuromuscular electrical stimulation to supplement treatment for swallowing disorders. I am proficient in administration of modified barium swallow studies."
MS — University of Wyoming, Laramie, WY
BS - University of Wyoming, Laramie, WY
Sleep, eat, move, think, speak.