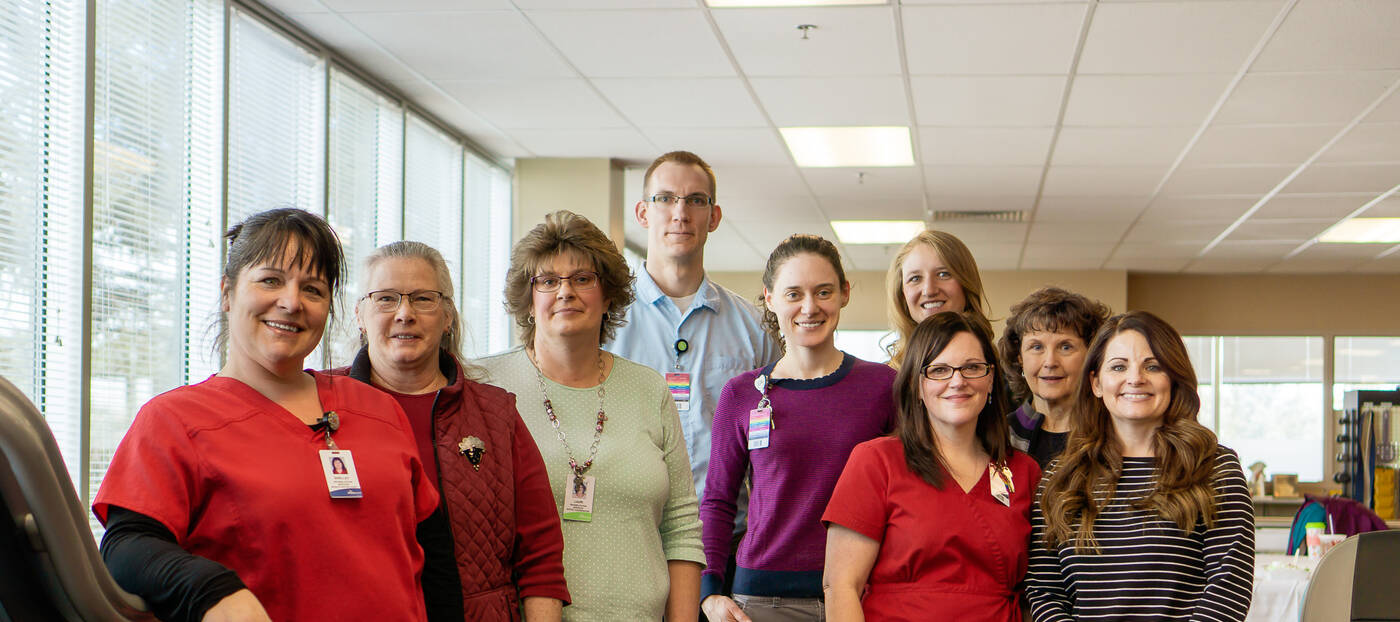 outpatient main line
(307) 755-4730
Monday – Friday except holidays
7:00am – 6:00pm Please call for more information or to schedule an appointment
inpatient main line
(307) 755-4728
The Outpatient Rehabilitation Clinic at Ivinson is dedicated to providing all of our patients with current and evidenced-based practices in the industry.
All of our outpatient services are designed to be one-on-one with a skilled therapist or specialized clinician to assist every patient in attaining their rehabilitation goals.
We are the only outpatient clinic that provides comprehensive rehabilitation services to our community. We offer Audiology, Cardiac Rehabilitation-Phase II and Phase III, Occupational Therapy, Physical Therapy, Pulmonary Rehabilitation, and Speech-Language Pathology. We are a team of highly skilled therapists and clinicians committed to providing our patients top level healthcare by promoting wellness and healing within Laramie and our surrounding communities. We are trusted partners in world-class healthcare.
Our Outpatient Rehabilitation Clinic is located on the second floor of the Meredith and Jeannie Ray Cancer Center building overseeing the Laramie Valley and the Snowy Range Mountains. We provide private, individual treatment rooms as well as a spacious gym that includes a walking track, a wide range of therapeutic treatment equipment and modalities, and professional grade exercise equipment.
insurance coverage
Most insurance providers cover cardiac rehabilitation, occupational therapy, physical therapy, pulmonary rehabilitation, and speech language pathology. We will work with you and your insurance provider while following your insurance coverage plan and authorization needs.
communication with your provider
We will communicate with your referring provider during the course of your treatment. The initial evaluation, subsequent re-evaluations, and updates to your plan of care are sent to your provider to notify them of your therapy goals and your progress . Additionally, we will carefully follow your provider's recommended therapy protocol in your recovery.
your involvement
We encourage you to actively participate in all aspects of your rehabilitation including your personal goals. You are a vital part of the rehabilitation team. Help us to set the goals for therapy that you desire and the outcomes you wish to achieve with the expectation that you are dedicated to attending your scheduled treatment sessions.