Featured Story
21 May 2021
A Gift of Peace
Written by Sagan Wheeler
A gift made in memory of Barbara Viner has allowed the Cancer Center to upgrade equipment, patient care areas and the overall patient experience for those receiving treatment.
When Kim and Barbara Viner were vacationing in Arizona in 2018, Barbara began to have trouble breathing, accompanied by a stomach ache.
After receiving an ovarian cancer diagnosis, the two rushed home to begin treatment. They met with top-notch specialists in Denver and Barbara underwent surgery. She began infusions and after her first treatment in Denver, asked to transfer her care close to home. Barbara and Kim met with the team at the Meredith and Jeannie Ray Cancer Center and began treatment. ​"They were everything you could wish for," explained Kim. ​"The staff was astoundingly friendly, caring, concerned and helpful."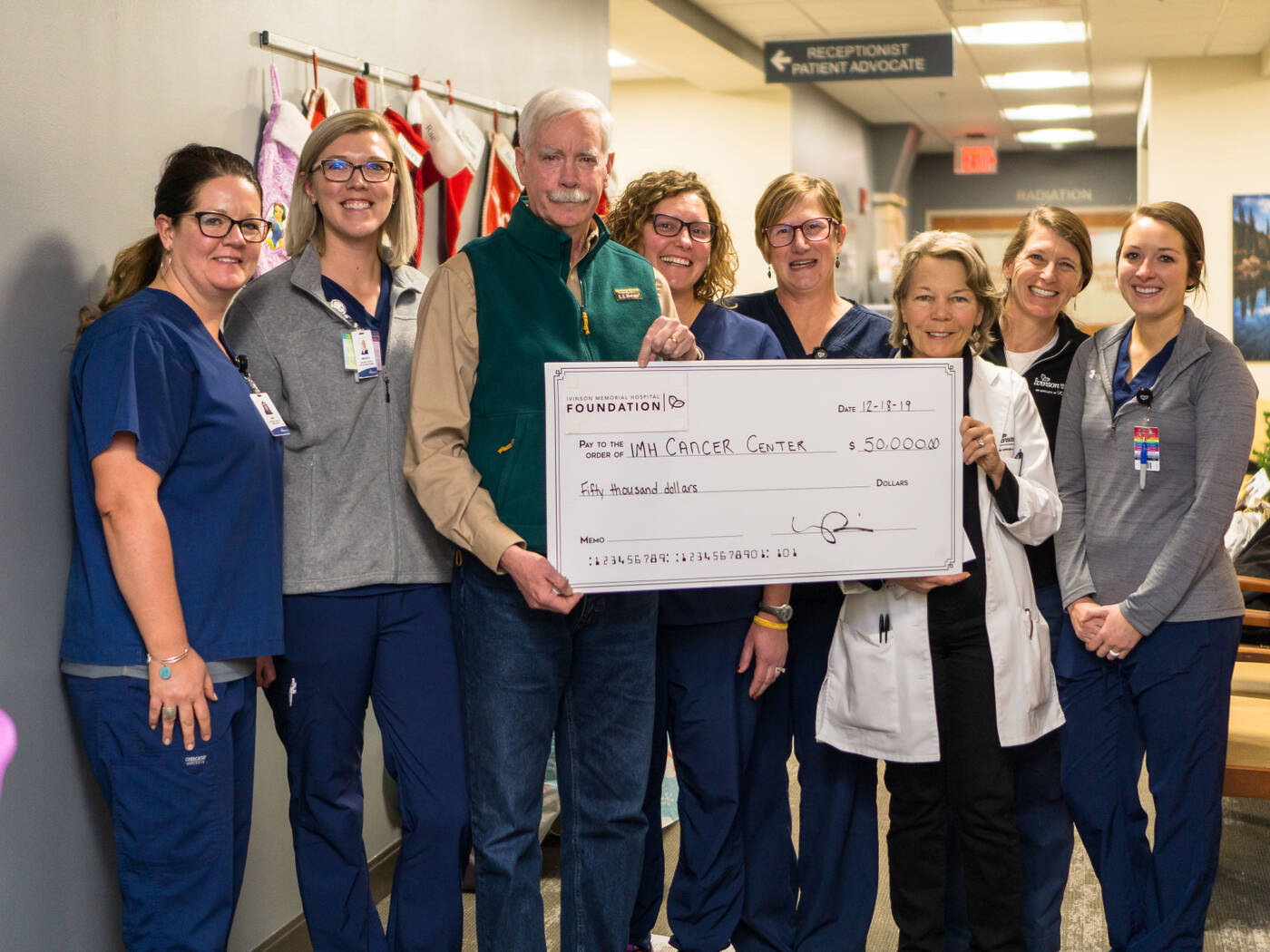 After a brave fight, which included three separate rounds of chemotherapy at Ivinson, Barbara passed away in October, 2019. ​"In order to show my appreciation to the folks at the Cancer Center, I made a donation in memory of Barbara," said Kim. With the generous gift to the Foundation from Kim and another donor, the Meredith and Jeannie Ray Cancer Center infusion room underwent a renovation designed to bring patients a more private and peaceful experience while receiving treatment.
The infusion room chairs were upgraded to a more comfortable design with built-in heat and massage. Privacy has also been enhanced by enclosing the individual infusion rooms. ​"The noise level in the infusion room can get pretty high during our busiest times of day," said Cancer Center Director Amy Smith. ​"Providing an area where patients can rest and relax, as well as have their personal information protected is a top priority for us."
Donations that come to the Meredith and Jeannie Ray Cancer Center through the Ivinson Memorial Hospital Foundation are a testament to the world-class care the staff in the Cancer Center provide to their patients. ​"We treat people like they are our own family," explained Amy. ​"Having the funding to constantly improve care with these patient-driven projects makes our Cancer Center stand out from the others." Thanks to the generosity of donors like Kim Viner and the incredible staff that work within the walls of the Cancer Center, patients can continue to expect the very best atmosphere to accompany the high-quality care they will receive.
Learn more about what your gift to the Ivinson Memorial Foundation can do for our hospital and community.