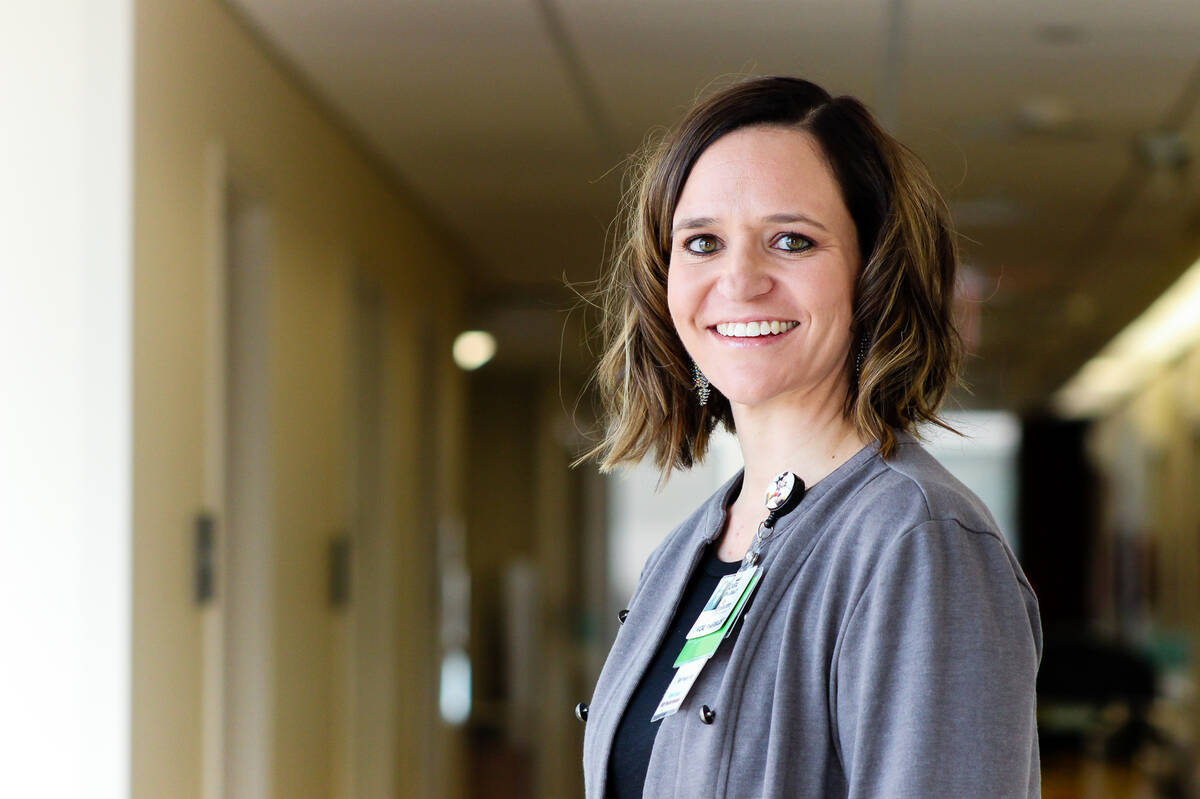 Provider Spotlight
26 May 2018
Cara Harshberger, PharmD
Named one of Laramie's 20 Under 40 by Laramie Young Professionals, Cara Harshberger is a valuable member of our Ivinson team and the community of Laramie.
Cara brought her clinical practice to Ivinson in 2011 with the University of Wyoming's School of Pharmacy, as an instructor and preceptor for UW Pharmacy students. In October of 2017, Cara officially joined the Ivinson team as our Clinical Pharmacist. When asked what she loves most about Ivinson, Cara said, ​"I feel supported both as a clinician and an individual at Ivinson."


Community engagement and service is important to Cara both personally and professionally. She serves as a mentor and educator to future pharmacists and physicians, exposing students to what working in a smaller community looks like, with the hope that they will return to practice in Wyoming. Cara is also involved with the Hematology/​Oncology Pharmacists Association which works to advance practice both locally and nationally, bringing rural specialty practice issues to the national stage.
Cara always knew that she wanted to work in healthcare but it wasn't until a high school project with a local pharmacist that she decided on pharmacy as a career. After graduating with her Doctor of Pharmacy, Cara went on to complete residency training in clinical oncology pharmacy in Illinois. Over the years, Cara has always had her mind set on bringing the highest level of expertise in oncology pharmacy to our community. She is excited to continue to build the oncology program with the incredible healthcare team at Ivinson.
When asked about a time she feels a sense of pride in the work that she does, Cara said, ​"Every day I am proud of the relationships I have developed with our providers and team. We have a level of professional trust that promotes the highest level of patient care." We are proud to have Cara on our team, providing exceptional care to our community. Help us congratulate Cara on this well-deserved recognition as one of Laramie's 20 Under 40!