Accolades
13 January 2022
Advancing into 2022
Creating an environment for our staff to do their best work
Ivinson staff and providers pushed themselves in 2021. They led their teams to new heights, they pursued higher education, they cared for others selflessly and they built up their practices to be truly inclusive in caring for all members of our community.
We are proud of our team for always pursuing their goals and making Ivinson a great place to work and receive care. Thank you.

Nursing Leadership in the Workplace
PACU Clinical Supervisor, Megan Finkle, has been part of the Ivinson team since 2007.
This year, she was recognized by the Wyoming Nursing Association and was awarded the 2021 Nursing Leadership in the Workplace award.
"Each day I am so thankful that Megan Finkle is a leader at our organization," Chief Nursing Officer Nicole Rooney wrote. ​"The dedication and drive she brings to the position impresses me daily."
Ivinson is proud to be able to create an environment for people to do their best work. Helping us achieve that are leaders like Megan. Staff in her department would describe the Pre-operative/PACU unit as ​"a well-oiled machine", they also recognize that the driving force that keeps their unit running so smoothly is Megan herself. Congratulations Megan and thank you for your continued leadership at Ivinson.
The Doctorate is in
Tina Nirk, a therapist on Ivinson's Behavioral Health Unit, has earned her doctorate in Counseling and Supervision from the University of Wyoming. ​"Pursuing a PhD helped me throw myself into an in-depth study of the counseling profession," Tina said. ​"It gave me an understanding of how to train new counseling professionals so that they can serve patients in the most meaningful way possible and enjoy their careers."
Tina has been a member of the Ivinson team for nearly 7 years and has enjoyed being able to learn and work in the same community. ​"I am a University of Wyoming gal. My Bachelors, Masters and PhD are all from UW. Three degrees from the same university has helped me build incredible relationships. All the while, the Laramie community has been the place where I apply what I have learned."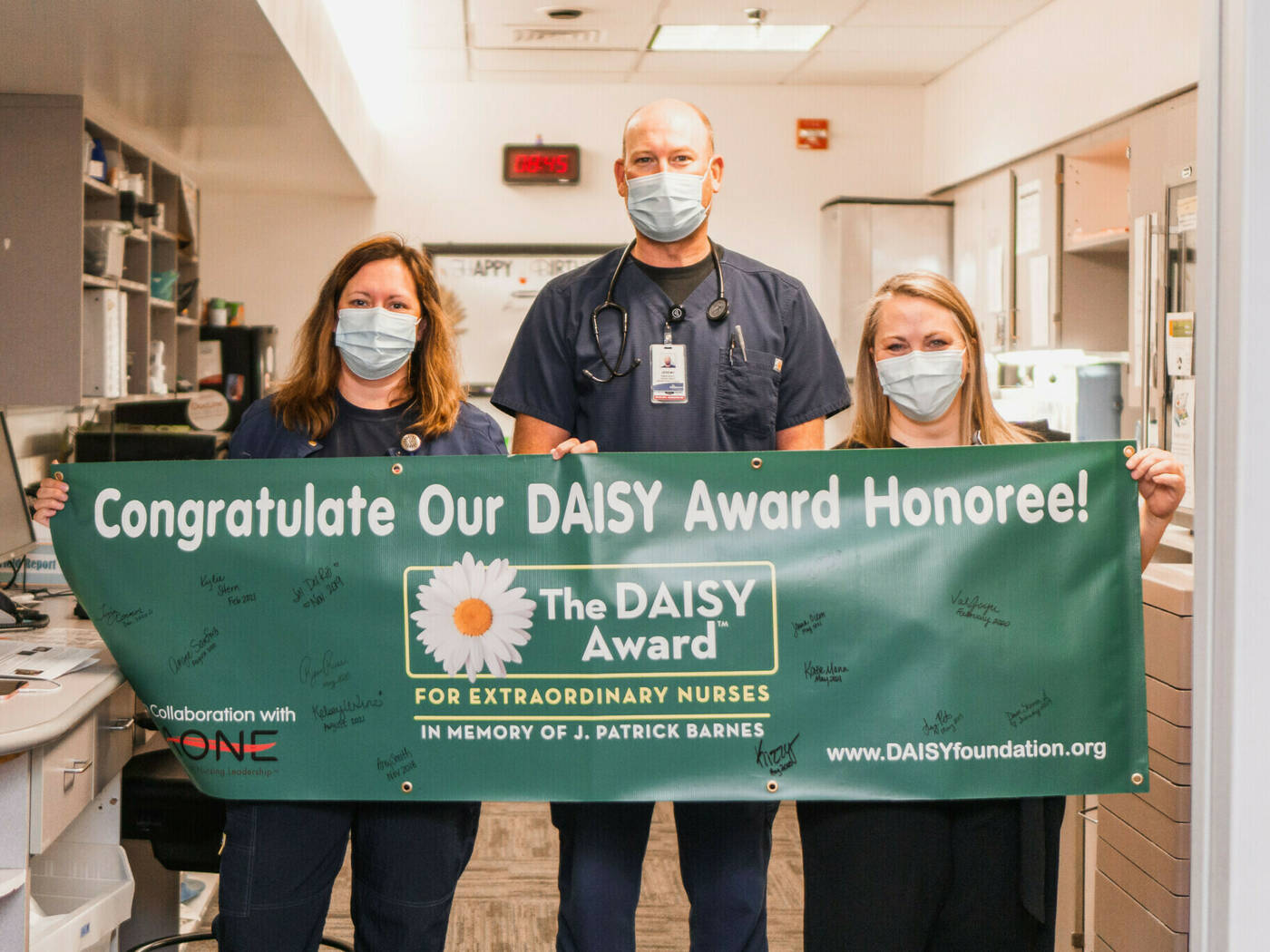 Welcome to the DAISY Club
Jeremy Bey, registered nurse in Ivinson's Emergency Room is the latest DAISY Award Honoree at Ivinson. Earlier this month, Jeremy was celebrated with cinnamon rolls as hospital administration stopped by the ER to surprise him with his DAISY designation.
Ivinson Memorial Hospital proudly participates in the DAISY Award Program, recognizing nurses who demonstrate extraordinary compassion and skill in the care of their patients.
Ivinson has participated in the DAISY Award Program since 2018. DAISY Awards are awarded to nurses who have been nominated by patients and their peers for demonstrating extraordinary compassion and skill in patient care.
"Jeremy puts in 100% of who he is into his work as a nurse," Jeremy's DAISY nomination read. ​"Jeremy is caring, kind, intelligent, and empathetic and always lets his sense of humor ease the pain of being in a hospital setting; no matter how exhausted he might be. Jeremy works so hard to be there for others; and that really shows how much they care for other people. His heart is truly in nursing. Jeremy is a true asset to Ivinson Memorial Hospital."
Nominate a nurse here and they could be our next DAISY.
A Plus Students
The healthcare field is always changing, at Ivinson, our team members never stop learning. Education remains important as ever to our team, whether they are caring for patients or supporting members of our clinical and non-clinical team, staff at Ivinson are always learning.
This past semester, Family Care Unit Manager, Nicole Vasquez, proudly earned her bachelors of nursing from the University of Wyoming. Nicole has been an Ivinson team member since 1999 and continues to learn in each role she takes on at Ivinson.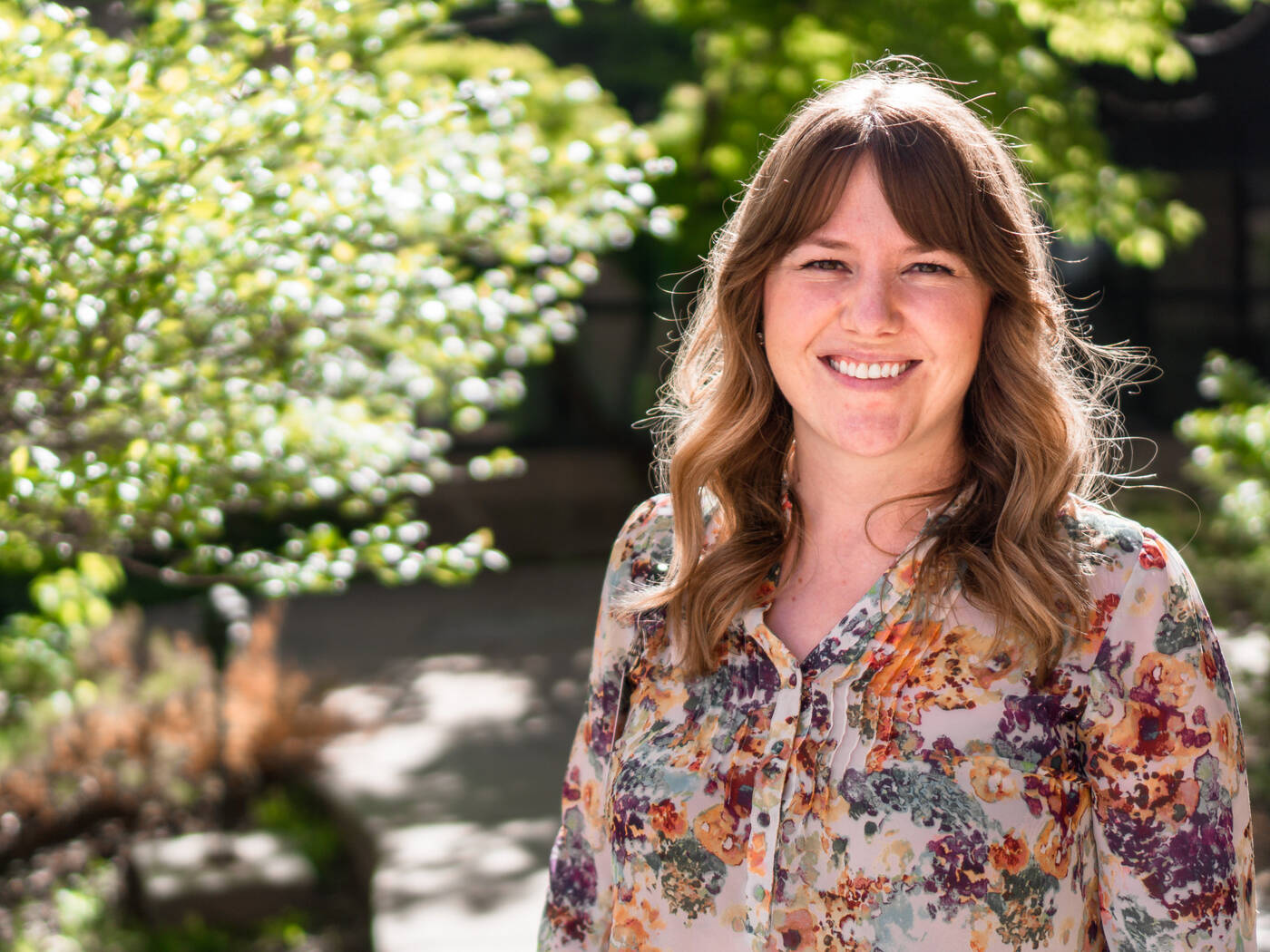 Celebrating her fifth year as part of the Ivinson team, Ivinson's Senior Director of Partner Services, Sagan Wheeler has graduated with her Master's in Healthcare Administration from UW. Sagan's favorite part of working at Ivinson is the many opportunities to grow within the organization and helping others achieve personal growth.
As learning and continuing education is for everyone, we are proud of our healthcare providers that continue to prioritize learning the latest in their own fields
Recently, Ivinson Medical Group's Teresa Thompson, DNP, earned her certified nurse in otorhinolaryngology and head-neck nursing (CORLN) certifications. Healthcare providers with this certification have shown they have the proven expertise working with and treating patients suffering from ear, nose and throat disorders.
Beating their boards this quarter, is IMG's newest internal medicine physician, Tyler Gallo, DO. Dr. Gallo has earned board certification through the American Board of Internal Medicine and continues to use his expertise caring for primary care patients at Ivinson Medical Group.
Advanced Care for Advancing Ages
Last year, Ivinson Medical Group was recognized as the first Age Friendly Health System Participant in Wyoming. Thanks to the hard work of IMG's geriatric care team, they have now earned Committed to Care Excellence recognition in the Age-Friendly Health Systems movement.
Healthcare systems that have earned Committed to Care Excellence through the Institute for Healthcare Improvement have a demonstrated commitment to improving healthcare for older adults. Committed to Care Excellence recognition is earned after Age Friendly Health System Participants have submitted several months of data proving the impact of their evidence based practices.
Congratulations to our IMG Geriatrics team who work very hard to exceed the needs of the patients they serve.