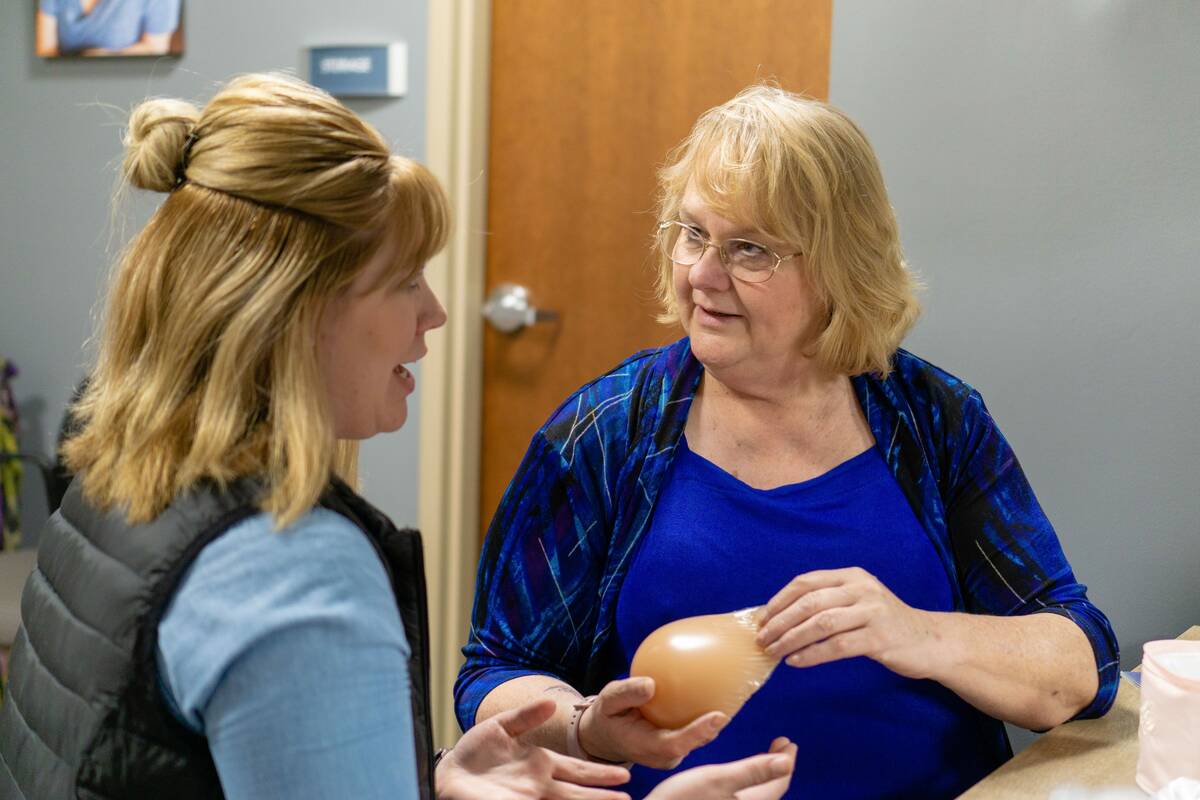 Featured Story
Written By Shelby Quintana
Care After Cancer
At the Meredith and Jeannie Ray Cancer Center, we are dedicated to caring for patients from their first diagnosis through the completion of treatment and into survivorship.
Recent­ly, the Can­cer Cen­ter received grants from the Wyoming Breast Can­cer Ini­tia­tive to sup­port our mis­sion of pro­vid­ing excep­tion­al care to can­cer patients and sur­vivors in the Laramie community.
"These grants give access to pro­grams that are vir­tu­al­ly nonex­is­tent in Wyoming," said Amy Smith, direc­tor of the Mered­ith and Jean­nie Ray Can­cer Center.

Cre­at­ed after the Susan B. Komen orga­ni­za­tion left Wyoming (as the state could not meet the new nation­al require­ments to raise $1 mil­lion annu­al­ly,) the Wyoming Breast Can­cer Ini­tia­tive aims to increase breast health edu­ca­tion, finan­cial­ly assist breast can­cer screen­ings, facil­i­tate patient nav­i­ga­tion and pro­mote sur­vivor ser­vices. All pro­ceeds raised through fundrais­ing efforts remain in Wyoming to grant into eli­gi­ble pro­grams. The Can­cer Cen­ter received two grants to start a Breast Bou­tique and to cre­ate the Sur­viv­ing and Thriv­ing After Can­cer program.

The Breast Boutique
Named in grat­i­tude by Thrivent Finan­cial, The Breast Bou­tique at the Mered­ith and Jean­nie Ray Can­cer Cen­ter was award­ed $15,600 to pro­vide spe­cial­ty ser­vices and prod­ucts for post-sur­gi­cal breast can­cer patients. ​"The pur­pose for start­ing this bou­tique was to address vul­ner­a­bil­i­ty and body image," said Kate­lyn Rosier, social work­er in our Med­ical Oncol­o­gy depart­ment. ​"Research on the con­cerns report­ed by women with breast can­cer indi­cates ​'body image' as one of the high­est priorities."
Body image is com­posed of both the pos­i­tive and neg­a­tive thoughts we have about our bod­ies, and plays a role in breast can­cer patients' jour­ney. ​"The effects of breast can­cer, espe­cial­ly surg­eries, can cre­ate a lot of vul­ner­a­bil­i­ty for women," said Kate­lyn. ​"The way they look will be altered."
"Body image is some­thing that most peo­ple don't ever want to talk about, but it's real and very nec­es­sary to help women through every part of treat­ment includ­ing changes in their phys­i­cal appear­ance," said Amy. ​"Hav­ing our Breast Bou­tique avail­able for women under­go­ing treat­ment for can­cer gives them more con­fi­dence in their journey."
Locat­ed with­in the Can­cer Cen­ter, the Breast Bou­tique caters to patients who have under­gone mas­tec­tomies, lumpec­tomies or breast recon­struc­tion by pro­vid­ing free, pro­fes­sion­al fit­tings for sil­i­cone pros­thet­ics, pros­thet­ic bras and post mas­tec­to­my mate­ri­als. Patients will be mea­sured for pros­thet­ics and bras by cer­ti­fied mas­tec­to­my fit­ters, and can select a bra from five dif­fer­ent styles to take home that day. ​"The pros­thet­ic mate­ri­als in the bou­tique are all used for fit­ting pur­pos­es," said Kate­lyn. ​"After the patient selects the size and style of pros­thet­ic they like, we will order it in for them."
The Breast Bou­tique was cre­at­ed with the idea to help breast can­cer patients grace­ful­ly adapt to life after surgery. ​"This ser­vice is all about invit­ing women who strug­gle with the vul­ner­a­bil­i­ty in body image to step into the are­na and take con­trol over the sto­ries they are telling them­selves," said Kate­lyn. ​"With all the changes the patient goes through, our bou­tique can help bring a sense of nor­mal­cy to their life."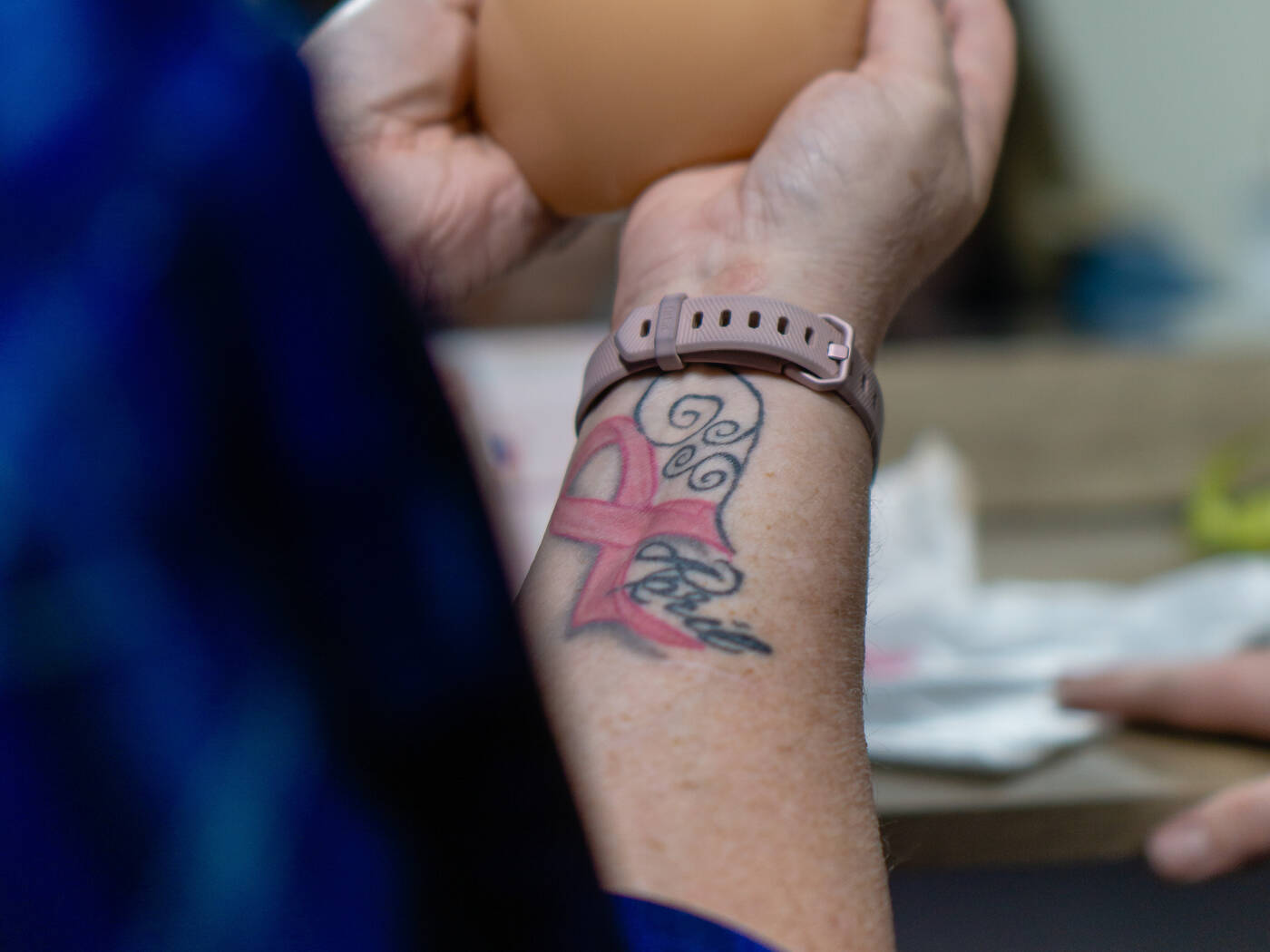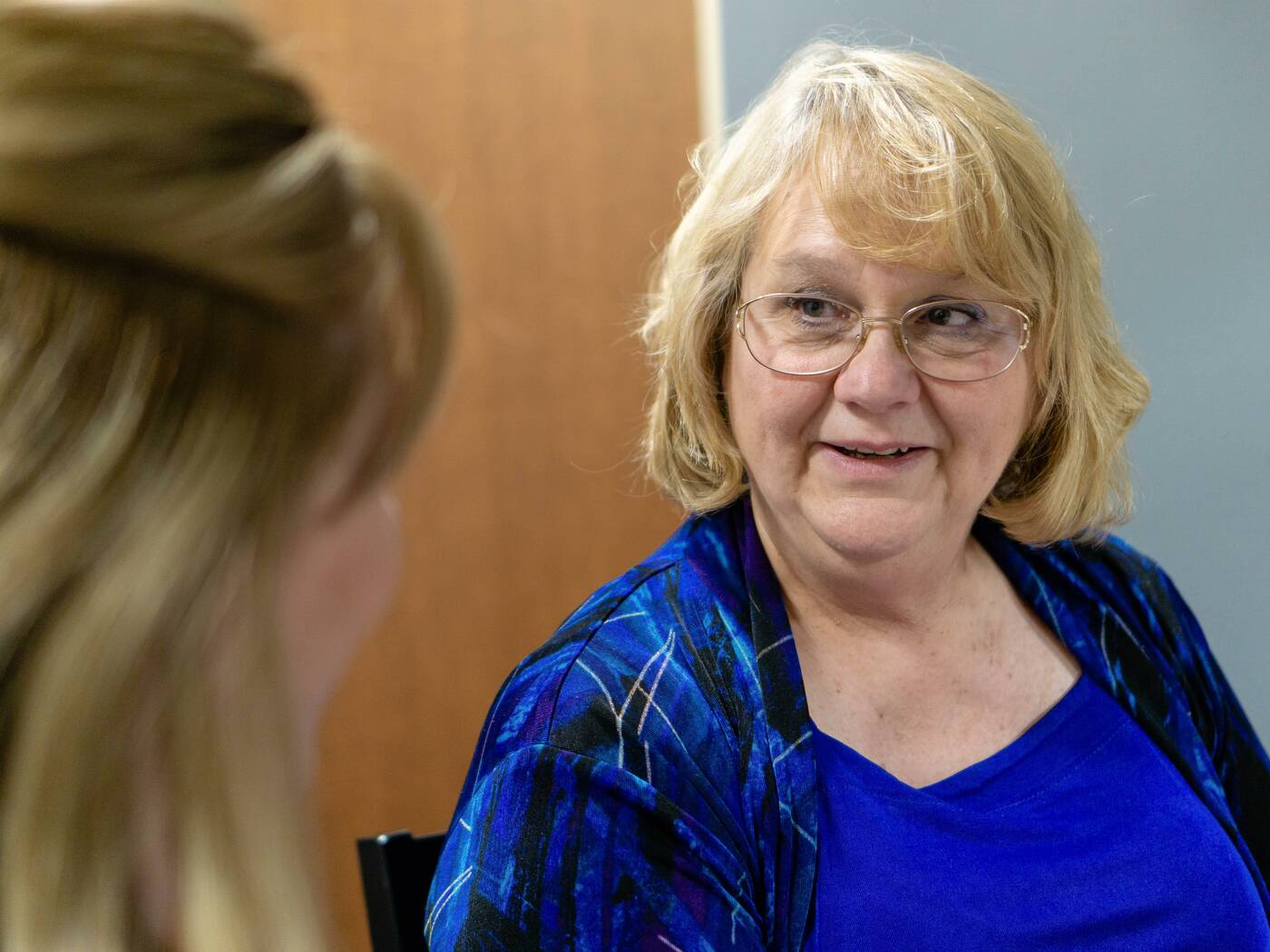 Sur­viv­ing and Thriv­ing After Cancer
Thanks to the gen­eros­i­ty of Janet Dorsch, the Mered­ith and Jeanne Ray Can­cer Cen­ter and Ivinson's Rehab Ser­vices were able to col­lab­o­rate to cre­ate the Sur­viv­ing and Thriv­ing After Can­cer pro­gram (STAC). ​"STAC is a six-week exer­cise pro­gram to pro­mote well­ness for can­cer patients and can­cer sur­vivors," said Rebec­ca Fish­er, phys­i­cal ther­a­pist in Reha­bil­i­ta­tion Ser­vices. ​"It offers social sup­port, edu­ca­tion on can­cer pre­ven­tion and side effects man­age­ment while encour­ag­ing habits to main­tain a healthy lifestyle."
Guest speak­ers includ­ing nurse prac­ti­tion­ers, dieti­cians, yoga instruc­tors and social work­ers present on top­ics such as how to improve pos­ture, lift­ing mechan­ics and anx­i­ety man­age­ment. ​"STAC meets twice a week on Mon­days and Wednes­days," said Scar­lett Barns, car­diac rehab coor­di­na­tor. ​"We struc­tured the pro­gram to begin with 15 min­utes of edu­ca­tion, move into 30 min­utes of strength train­ing, work for 15 min­utes on car­dio and end with 15 – 20 min­utes of a cool-down."
Designed to assist those who have expe­ri­enced can­cer or who are cur­rent­ly under­go­ing can­cer treat­ments, the pro­gram cov­ers a vari­ety of top­ics and exer­cis­es to help patients adjust to life dur­ing their can­cer treat­ments and into sur­vivor­ship. ​"Many can­cer patients face the ques­tion of ​'Now What?' after the com­ple­tion of their treat­ments, because they are not the same per­son emo­tion­al­ly or phys­i­cal­ly," said Scar­lett. ​"This is a great resource for patients to have dur­ing this transition."

Can­cer Care in Laramie
At Ivin­son, it is our belief that the path to over­com­ing can­cer is a team effort, includ­ing the sup­port of our patients' care team, fam­i­ly and friends. ​"At the Can­cer Cen­ter, we are ded­i­cat­ed to help­ing each of our patients look and feel the best they can dur­ing and after treat­ment," said Amy. ​"This is why the Breast Bou­tique and STAC are so impor­tant and such a unique oppor­tu­ni­ty for our can­cer patients." We are proud to pro­vide excep­tion­al care for can­cer patients through­out every step of their jour­ney – from their first diag­no­sis, through­out their treat­ments and into survivorship.

Learn More
For more infor­ma­tion on the Breast Bou­tique or the STAC pro­gram, please con­tact the Mered­ith and Jean­nie Ray Can­cer Cen­ter at (307) 742‑7586.
sign up for our email newsletter