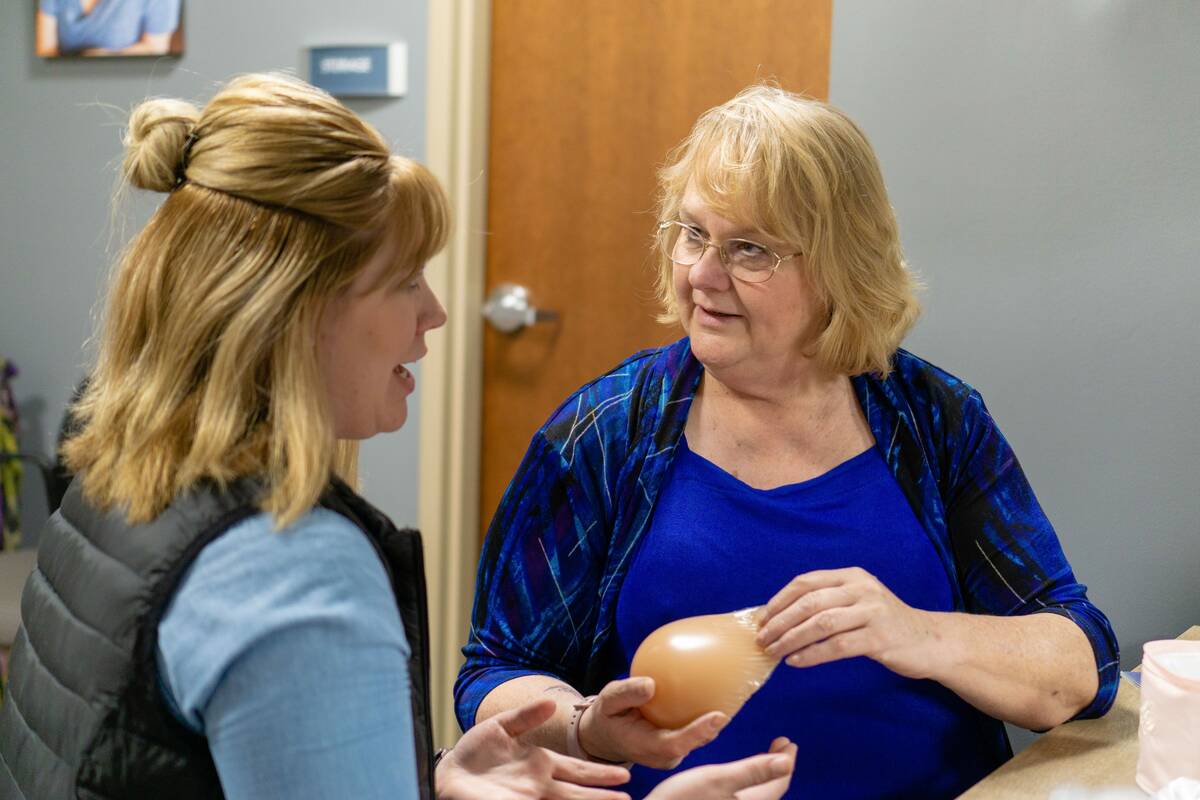 Featured Story
13 June 2019
Care After Cancer
Written By Shelby Quintana
At the Meredith and Jeannie Ray Cancer Center, we are dedicated to caring for patients from their first diagnosis through the completion of treatment and into survivorship.
Recently, the Cancer Center received grants from the Wyoming Breast Cancer Initiative to support our mission of providing exceptional care to cancer patients and survivors in the Laramie community.
"These grants give access to programs that are virtually nonexistent in Wyoming," said Amy Smith, director of the Meredith and Jeannie Ray Cancer Center.

Created after the Susan B. Komen organization left Wyoming (as the state could not meet the new national requirements to raise $1 million annually,) the Wyoming Breast Cancer Initiative aims to increase breast health education, financially assist breast cancer screenings, facilitate patient navigation and promote survivor services. All proceeds raised through fundraising efforts remain in Wyoming to grant into eligible programs. The Cancer Center received two grants to start a Breast Boutique and to create the Surviving and Thriving After Cancer program.

The Breast Boutique
Named in gratitude by Thrivent Financial, The Breast Boutique at the Meredith and Jeannie Ray Cancer Center was awarded $15,600 to provide specialty services and products for post-surgical breast cancer patients. ​"The purpose for starting this boutique was to address vulnerability and body image," said Katelyn Rosier, social worker in our Medical Oncology department. ​"Research on the concerns reported by women with breast cancer indicates ​'body image' as one of the highest priorities."
Body image is composed of both the positive and negative thoughts we have about our bodies, and plays a role in breast cancer patients' journey. ​"The effects of breast cancer, especially surgeries, can create a lot of vulnerability for women," said Katelyn. ​"The way they look will be altered."
"Body image is something that most people don't ever want to talk about, but it's real and very necessary to help women through every part of treatment including changes in their physical appearance," said Amy. ​"Having our Breast Boutique available for women undergoing treatment for cancer gives them more confidence in their journey."
Located within the Cancer Center, the Breast Boutique caters to patients who have undergone mastectomies, lumpectomies or breast reconstruction by providing free, professional fittings for silicone prosthetics, prosthetic bras and post mastectomy materials. Patients will be measured for prosthetics and bras by certified mastectomy fitters, and can select a bra from five different styles to take home that day. ​"The prosthetic materials in the boutique are all used for fitting purposes," said Katelyn. ​"After the patient selects the size and style of prosthetic they like, we will order it in for them."
The Breast Boutique was created with the idea to help breast cancer patients gracefully adapt to life after surgery. ​"This service is all about inviting women who struggle with the vulnerability in body image to step into the arena and take control over the stories they are telling themselves," said Katelyn. ​"With all the changes the patient goes through, our boutique can help bring a sense of normalcy to their life."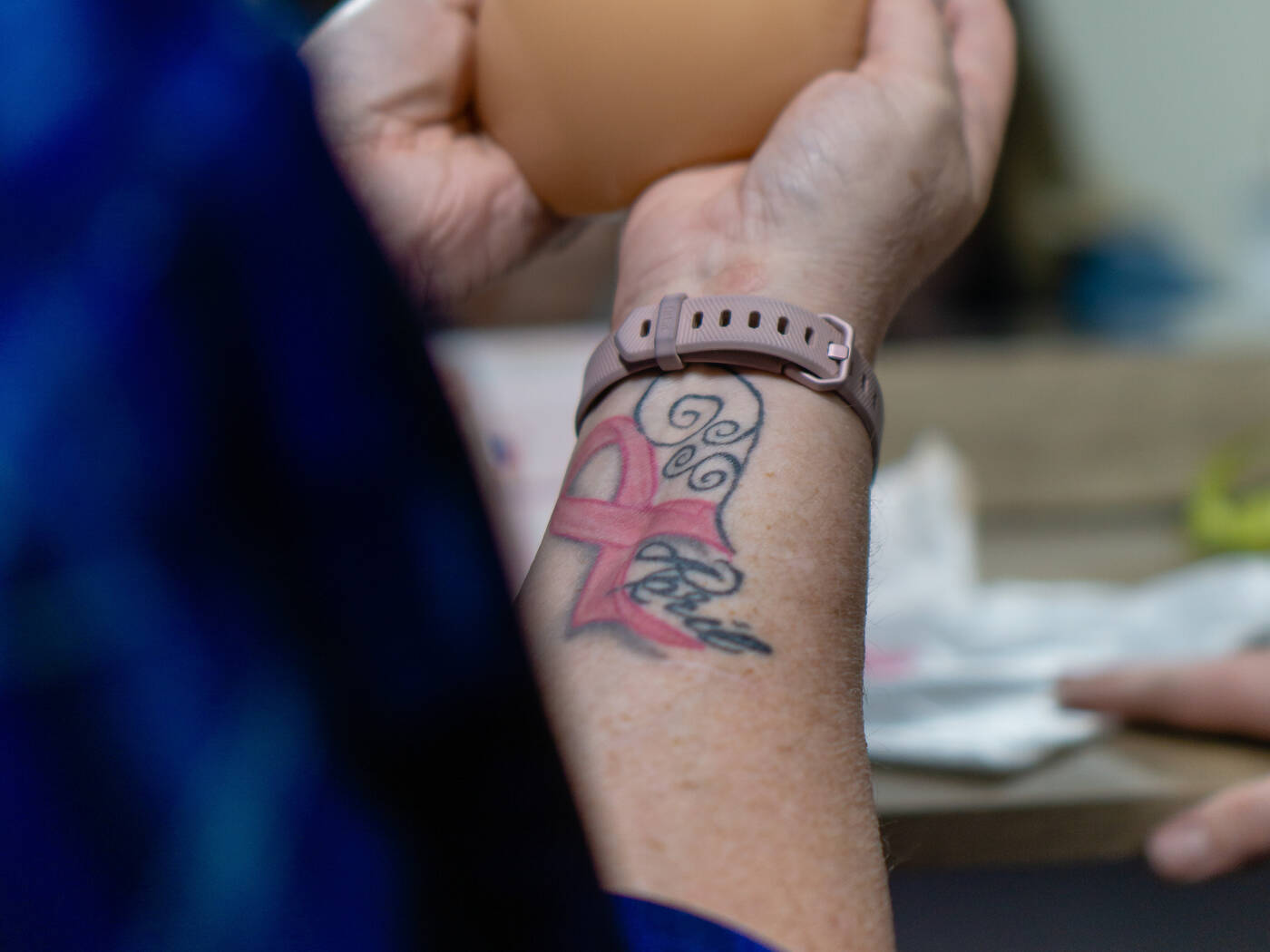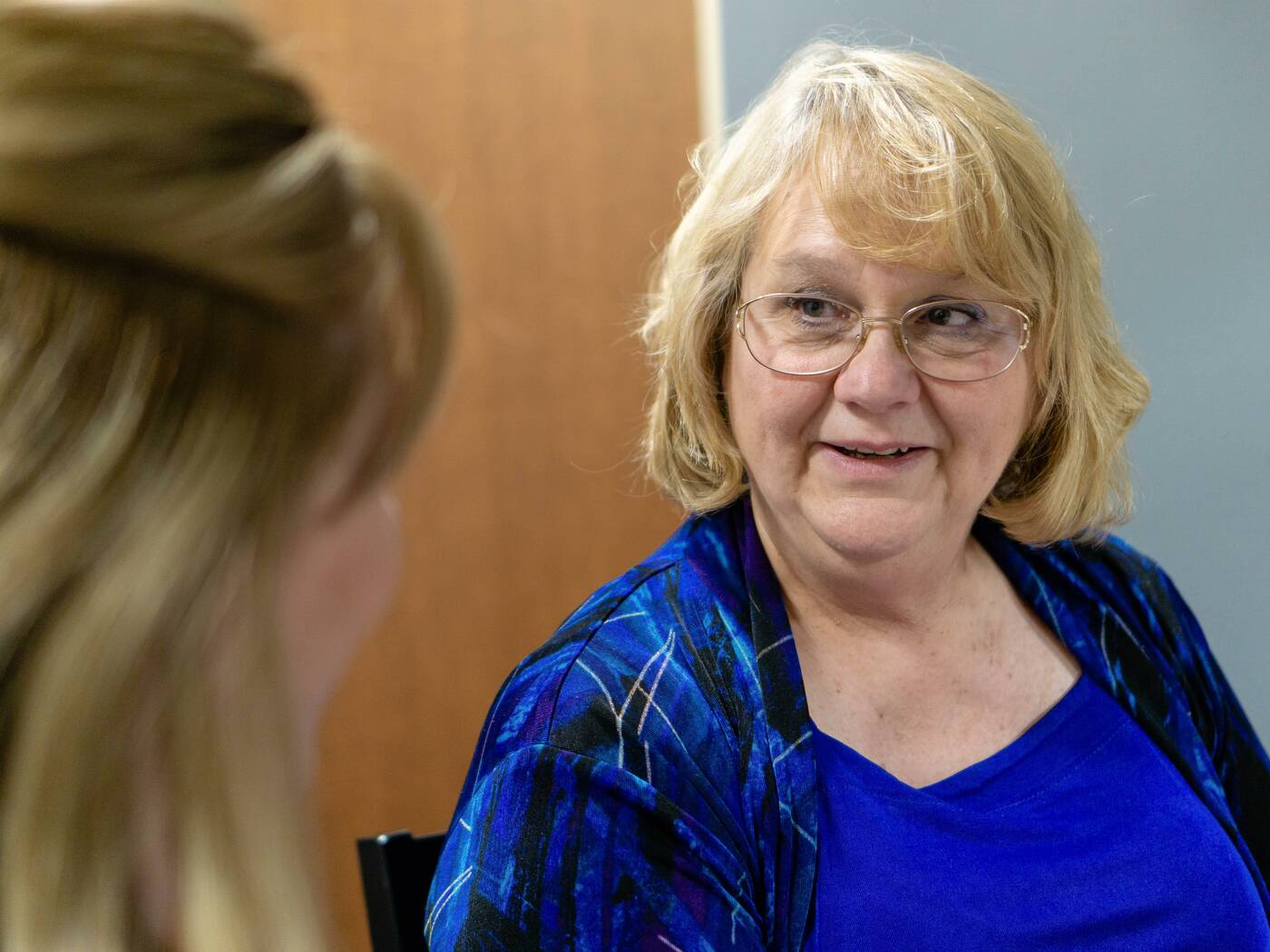 Surviving and Thriving After Cancer
Thanks to the generosity of Janet Dorsch, the Meredith and Jeanne Ray Cancer Center and Ivinson's Rehab Services were able to collaborate to create the Surviving and Thriving After Cancer program (STAC). ​"STAC is a six-week exercise program to promote wellness for cancer patients and cancer survivors," said Rebecca Fisher, physical therapist in Rehabilitation Services. ​"It offers social support, education on cancer prevention and side effects management while encouraging habits to maintain a healthy lifestyle."
Guest speakers including nurse practitioners, dieticians, yoga instructors and social workers present on topics such as how to improve posture, lifting mechanics and anxiety management. ​"STAC meets twice a week on Mondays and Wednesdays," said Scarlett Barns, cardiac rehab coordinator. ​"We structured the program to begin with 15 minutes of education, move into 30 minutes of strength training, work for 15 minutes on cardio and end with 15 – 20 minutes of a cool-down."
Designed to assist those who have experienced cancer or who are currently undergoing cancer treatments, the program covers a variety of topics and exercises to help patients adjust to life during their cancer treatments and into survivorship. ​"Many cancer patients face the question of ​'Now What?' after the completion of their treatments, because they are not the same person emotionally or physically," said Scarlett. ​"This is a great resource for patients to have during this transition."

Cancer Care in Laramie
At Ivinson, it is our belief that the path to overcoming cancer is a team effort, including the support of our patients' care team, family and friends. ​"At the Cancer Center, we are dedicated to helping each of our patients look and feel the best they can during and after treatment," said Amy. ​"This is why the Breast Boutique and STAC are so important and such a unique opportunity for our cancer patients." We are proud to provide exceptional care for cancer patients throughout every step of their journey – from their first diagnosis, throughout their treatments and into survivorship.

Learn More
For more information on the Breast Boutique or the STAC program, please contact the Meredith and Jeannie Ray Cancer Center at (307) 742‑7586.