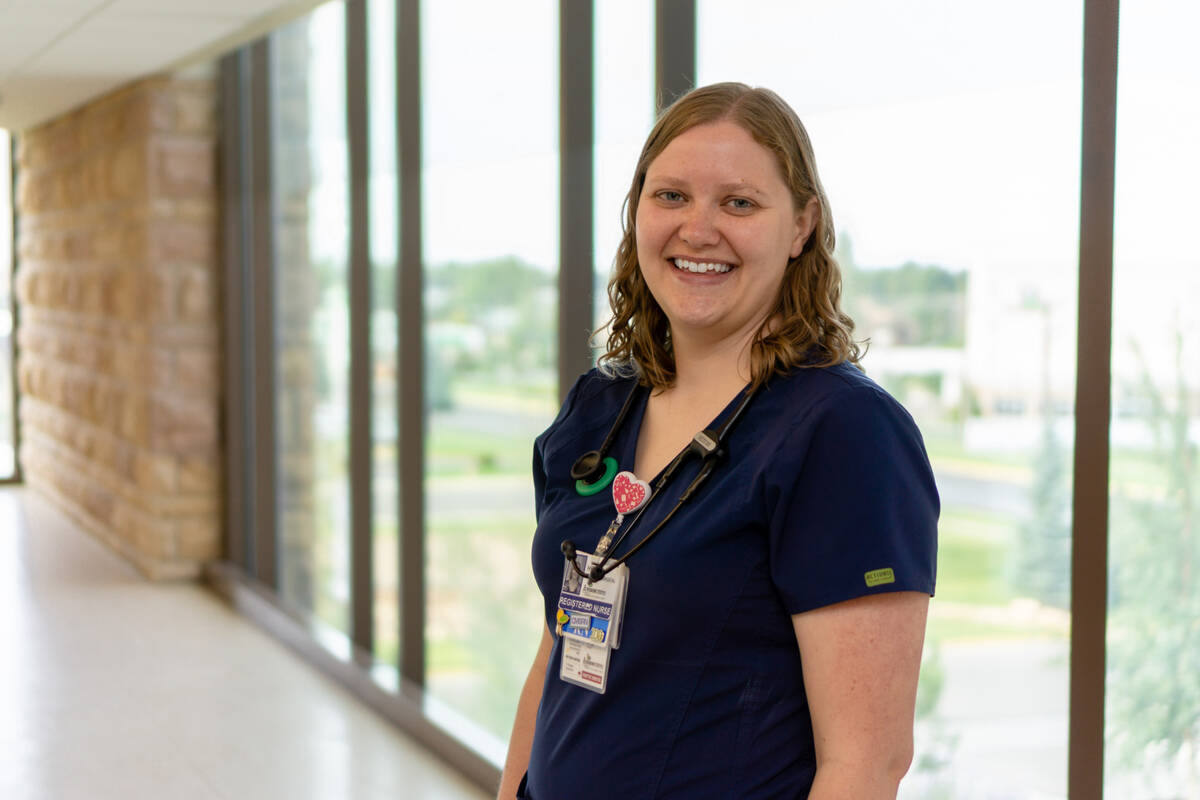 Employee Spotlight
Heidi March, RN
Heidi March has been a registered nurse with Ivinson Memorial Hospital's Medical/Surgical Unit for over four years. She is cross trained to provide nursing care to Extended Care, Behavioral Health Services, and the Emergency department.
In addi­tion to being a nurse who can work in a vari­ety of set­tings, Hei­di is a com­mit­ted mem­ber of the Ivin­son team, serv­ing on our Part­ner Devel­op­ment Pil­lar Team, instruct­ing Basic Life Sup­port and Advanced Car­diac Life Sup­port class­es and serv­ing as a Clin­i­cal Readi­ness Lead for the tran­si­tion to EPIC, a new elec­tron­ic med­ical record system.
Hei­di grew up in Laramie and has always loved the com­mu­ni­ty here. Before com­mit­ting to nurs­ing, Hei­di almost chose to study music in school. She knows that she chose the right career in nurs­ing but still finds ways for music to be a part of her life. Hei­di plays in the com­mu­ni­ty band for the Uni­ver­si­ty of Wyoming and her church con­gre­ga­tion and teach­es piano lessons. If she could do anoth­er job for one day, Hei­di would play trum­pet for a large sym­pho­ny orchestra.

When asked what she enjoys most about work­ing at Ivin­son, Hei­di said, ​"The team here. We have won­der­ful peo­ple across the entire hos­pi­tal." Hei­di feels a sense of pride in the work that she does each time a patient thanks her.
"Know­ing that you are appre­ci­at­ed means a lot," she said. Hei­di is not only appre­ci­at­ed by her patients and but by the entire team at Ivin­son that has the oppor­tu­ni­ty to work with her.
sign up for our email newsletter