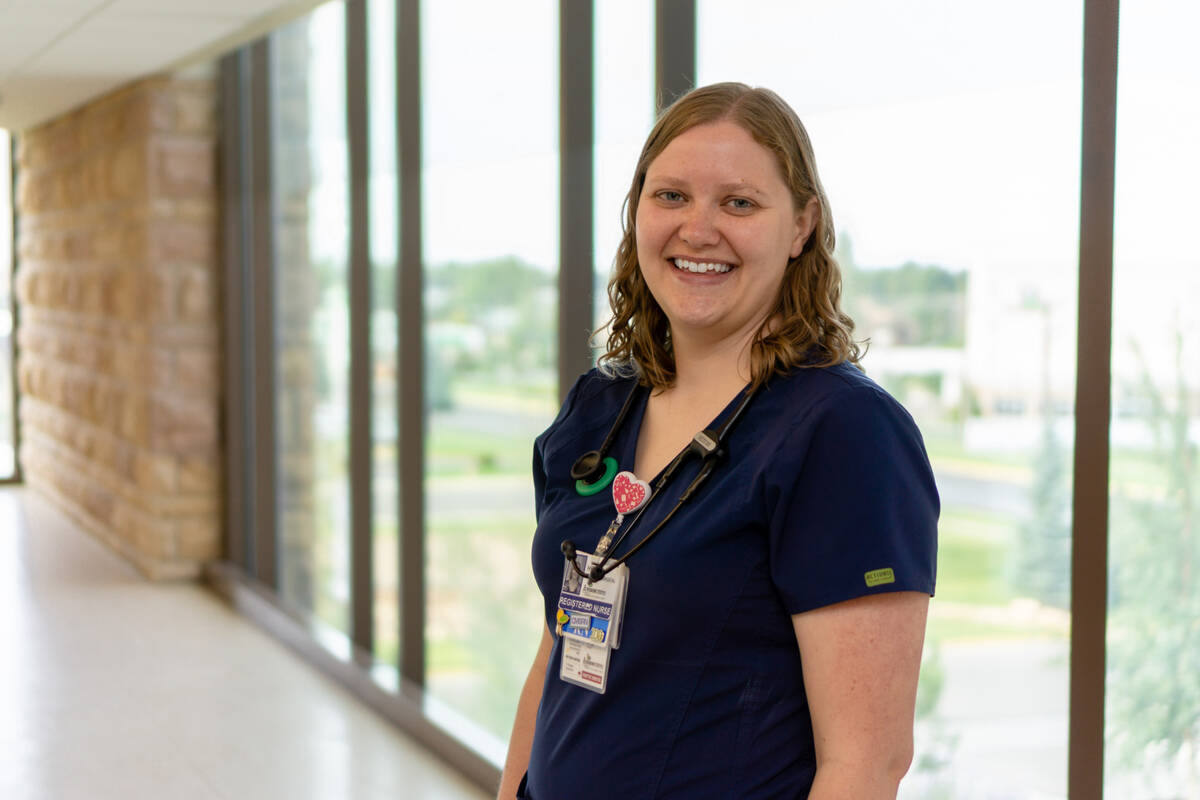 Employee Spotlight
10 October 2018
Heidi March, RN
Heidi March has been a registered nurse with Ivinson Memorial Hospital's Medical/Surgical Unit for over four years. She is cross trained to provide nursing care to Extended Care, Behavioral Health Services, and the Emergency department.
In addition to being a nurse who can work in a variety of settings, Heidi is a committed member of the Ivinson team, serving on our Partner Development Pillar Team, instructing Basic Life Support and Advanced Cardiac Life Support classes and serving as a Clinical Readiness Lead for the transition to EPIC, a new electronic medical record system.
Heidi grew up in Laramie and has always loved the community here. Before committing to nursing, Heidi almost chose to study music in school. She knows that she chose the right career in nursing but still finds ways for music to be a part of her life. Heidi plays in the community band for the University of Wyoming and her church congregation and teaches piano lessons. If she could do another job for one day, Heidi would play trumpet for a large symphony orchestra.

When asked what she enjoys most about working at Ivinson, Heidi said, ​"The team here. We have wonderful people across the entire hospital." Heidi feels a sense of pride in the work that she does each time a patient thanks her.
"Knowing that you are appreciated means a lot," she said. Heidi is not only appreciated by her patients and but by the entire team at Ivinson that has the opportunity to work with her.