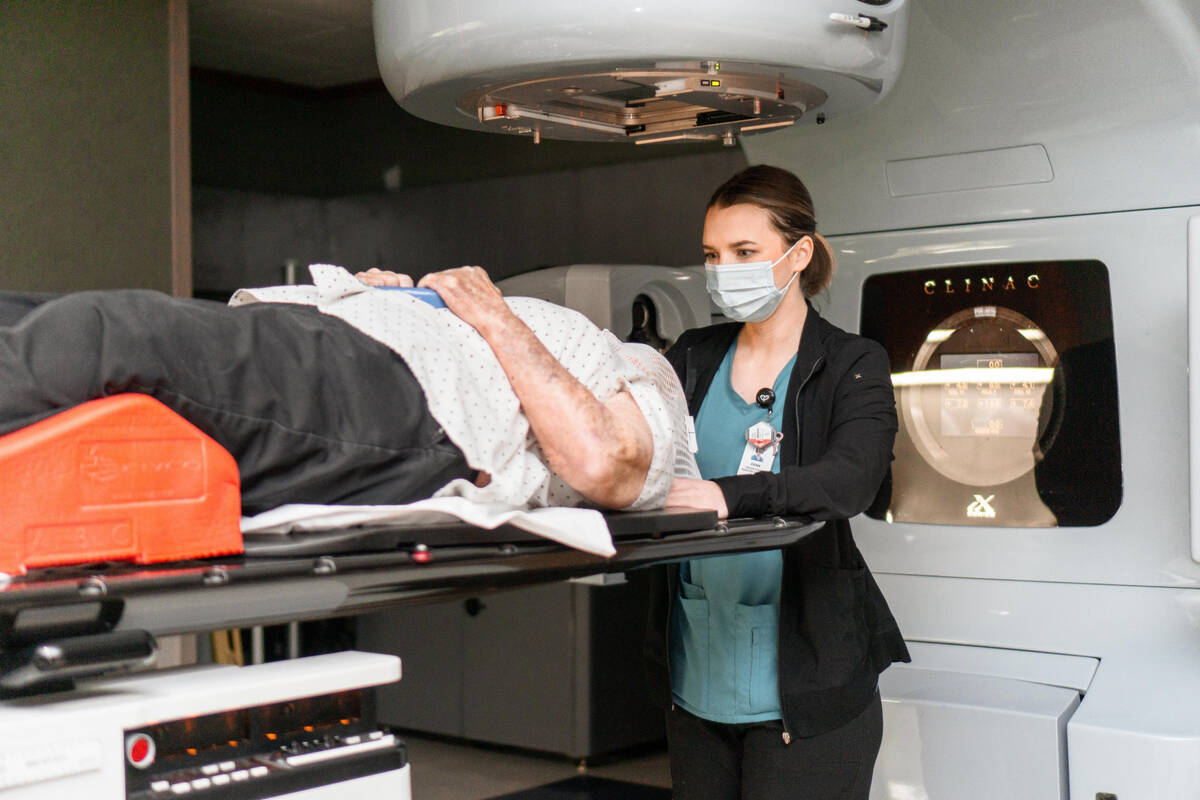 Hospital Updates
6 August 2021
Improving Radiation Treatment at Ivinson
Written by Breann Lujan-Halcon
With support from our Foundation, we are able to offer state-of-the-art equipment to better treat our patients
Recent improvements at the Meredith and Jeannie Ray Cancer Center are changing the way patients receive care.
Soon patients receiving radiation treatment can expect their treatments to be faster and more precise than ever before. With support from the Ivinson Foundation, the Cancer Center is beginning construction to implement a new state-of-the-art Varian TrueBeam linear accelerator.
"A Linear Accelerator, commonly referred to as LINAC, is a machine used to administer external radiation treatments to patients with certain cancer diagnoses," explained Amy Smith, Cancer Center Director.
LINAC uses high beam x‑rays to target tumors requiring radiation. Average treatments are performed daily, over a six-week period. With the TrueBeam, patients can complete a radiation treatment in as little as 20 minutes.
"The actual treatment time is faster, and offers more precision than ever before. This ensures targeted tumor therapy with less side effects," Amy said.
Faster treatment times are made possible by TrueBeam's technology which allows cancer care providers to visualize tumors in real-time 3D and target them with pinpoint precision. A device called a ​"multileaf collimator" conforms the radiation beam to match the exact size, shape and position of a cancerous tumor. Not only are treatments now 60% faster but they are also done while delivering less x‑ray exposure than previous radiation treatment options.
"The Meredith & Jeannie Ray Cancer Center is committed in keeping state of the art technology in Laramie, continuing to make local care a priority," Amy said. ​"In 2020 we treated over 120 patients with radiation. Access to such amazing technology is more than a benefit for our town it also supports surrounding communities in Albany County, Carbon County, Platte County and Jackson County in Colorado."
Installation of the new linear accelerator is scheduled to conclude later this summer.