CEO Message
24 January 2021
Next Steps for Vaccines
A message from our CEO, Doug Faus, discussing COVID-19 vaccine distribution.
To our Albany County Community,
In late December, the Moderna COVID-19 vaccine arrived at Ivinson and Albany County Public Health. With the initial doses received between our two facilities, we were able to offer vaccines to all individuals classified in Phase 1a by the Wyoming Department of Health. Ivinson established a vaccine clinic in order to offer vaccines to employed and contracted staff and various community healthcare providers. In coordination with Public Health, teams were dispatched to administer vaccines to complete Phase 1a.
Beginning the week of January 25, 2021, vaccine distribution will move into Phase 1b. The University of Wyoming will join Ivinson, in partnership with Albany County Public Health, to offer vaccines to our community, starting with Phase 1b subgroups 1 – 3, which includes residents age 70 and older. The team working on vaccine distribution believes the demand for vaccines will be greater than current supply. Due to our supply, initial priority will be given to individuals who are 80 years of age and older.
For individuals that are 80 years of age and above needing assistance, Albany County has implemented a Vaccine Call Center that can be reached beginning Tuesday, January 26, 2021 at (307) 766‑8222.
We strive to make vaccine information easily available to our community and distribution efforts as transparent as possible. As Albany County receives shipments of the vaccine, we are providing it as quickly as possible in accordance with the Wyoming Department of Health's distribution plan. Details about our current distribution efforts and how to sign-up to be placed on the vaccine list can be found on our website ivin​son​hos​pi​tal​.org/​v​a​ccine.
The arrival of vaccines in our community and distribution to high-risk individuals is welcome news after a long and uncertain year disrupted by COVID-19. Ivinson has been fortunate to offer vaccines to staff members and numerous healthcare providers in our community. We are excited to take the next steps towards wider community distribution with the help of our partners at UW and Public Health. I want to reassure our community that the COVID-19 vaccine is safe, and we will continue to work hard to ensure that everyone has the opportunity to receive it as state supplies increase. I thank you for your continued patience as we work through these next steps in securing the health and safety of our community.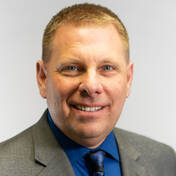 Doug Faus
Chief Executive Officer