CEO Message
28 February 2021
Progressing Through Phase 1B
A message from our CEO, Doug Faus, discussing expanding scheduling to subgroups 7-9 of Phase 1B and upcoming Rapid Vaccine Event.
Albany County Community Members:
In 2021, we are taking great strides in protecting our community.
At Ivinson, we are seeing a welcomed decrease in COVID-19 hospitalizations and a downward trend in tests administered in our parking garage. In response, we will scale back our drive-up testing to 3 days a week. Beginning Monday, March 1, drive-up testing will be available from 11 am to 2 pm on Monday, Wednesday and Friday each week. We are asking patients to call 307−755−4355 to pre-register before arriving at the hospital for testing. Patients can expect to see their results on their My Health Connection account as soon as they become available.
Albany County continues to see success in progressing through vaccine distribution priorities. As more vaccines are becoming available to our community, vaccine scheduling will now open to subgroups 7 – 9 of Phase 1B as laid out by the State of Wyoming's distribution plan. These groups includes those with the specific health conditions outlined by the State of Wyoming and certain essential employees.
It is an exciting time for our community as local pharmacies are beginning to receive and schedule COVID-19 vaccines. The University of Wyoming and Ivinson are excited to partner with Pole Mountain Pharmacy in their upcoming Rapid Vaccine Event on March 4 and 5, where we expect to vaccinate approximately 1,000 Albany County residents. Pole Mountain will be using their incoming allotment of Pfizer vaccines for Albany County residents in expanded priority groups. Individuals can schedule their appointment online by visiting pole​moun​tain​phar​ma​cy​.com. Those requiring assistance can call the Vaccine Call Center at 307−766−8222, Monday through Friday from 9 am to 5 pm.
As vaccine supply increases, we expect more vaccine distribution sites will become available. Distribution guidelines and scheduling may differ from location to location. We will continue to work with our local partners to keep Albany County residents informed about their vaccine options. For more information, visit our website at ivin​son​hos​pi​tal​.org/​v​a​ccine.
Regardless of when or where you receive your COVID-19 vaccine, know that you play a key role in protecting not only yourself but our greater community as well. I thank you for your diligence and patience as we continue to ensure the health of our neighbors, families and friends. We are looking forward to expanding scheduling and adding additional vaccine locations as Albany County receives more vaccines.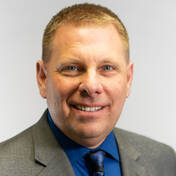 Doug Faus
Chief Executive Officer