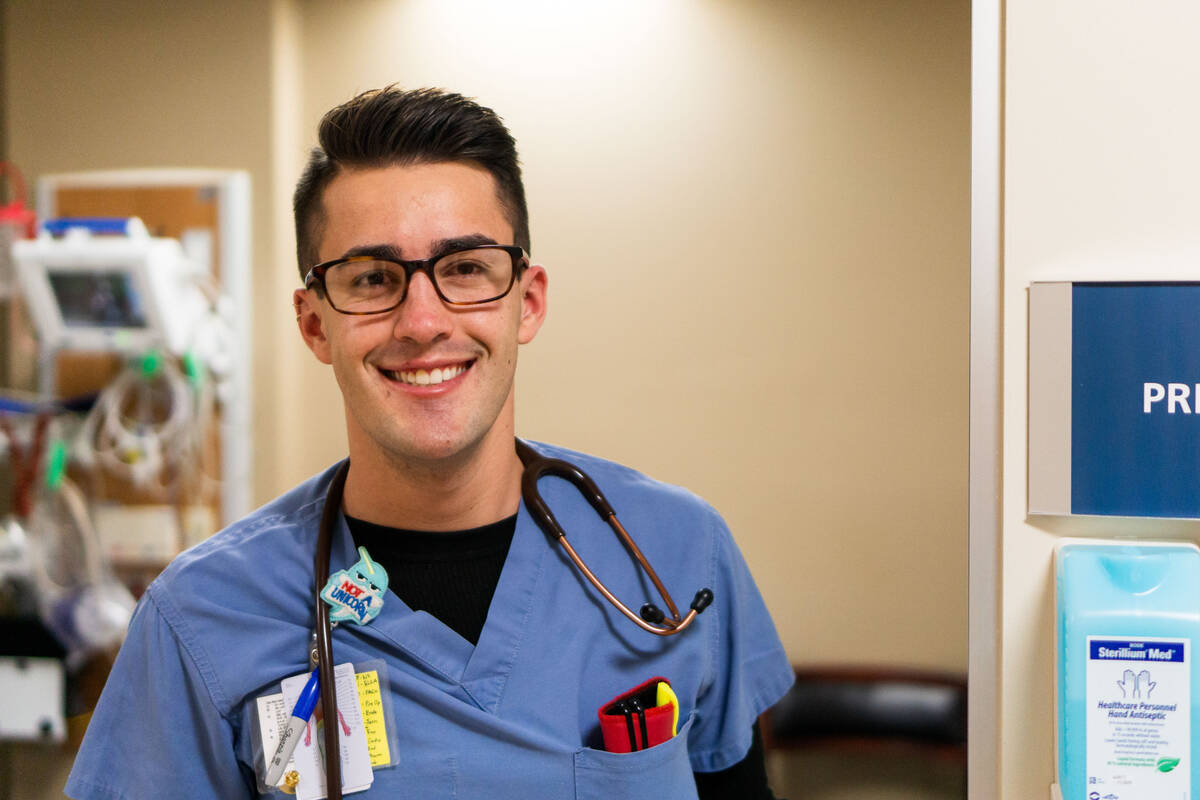 Accolades
4 June 2021
Pushing the Envelope
Creating an environment for staff to do their best work.
At Ivinson, our biggest asset is our people. In each department, every team member plays a role in fulfilling our promise of providing the world-class care.
Keeping that promise goes beyond board rooms and exam tables, it goes beyond the work done inside the walls at Ivinson. World-class care comes from our staff that has taken it upon themselves to reach for new heights and better not only themselves but our entire organization. To those pushing the envelope, we extend our congratulations and also our thanks.
Hello Graduate
Ryan Russi has worked as a valued member of the PACU team for the last two years. This spring he upgraded his registered nurse credentials when he earned his Doctor of Nursing Practice from the University of Wyoming.
"Going to DNP school while being an employee at Ivinson was a truly warming and humbling experience," Ryan said. ​"It was always very important for me to work and gain experience as a RN while achieving my ultimate goal of becoming a FNP, and I do not think I would have been as successful in any other hospital/​setting, as Ivinson has been so helpful to my personal and professional growth."
Ryan, who was a 2020 DAISY Award Honoree, continues to provide patient care at Ivinson and is currently working to complete his clinicals at Ivinson Medical Group.
"Working at Ivinson has truly brought so many amazing people into my life that were so integral in my education career, and for that I will always be grateful."
From the entire team at Ivinson, congratulations Ryan! We are proud to have you as a member of the Ivinson family.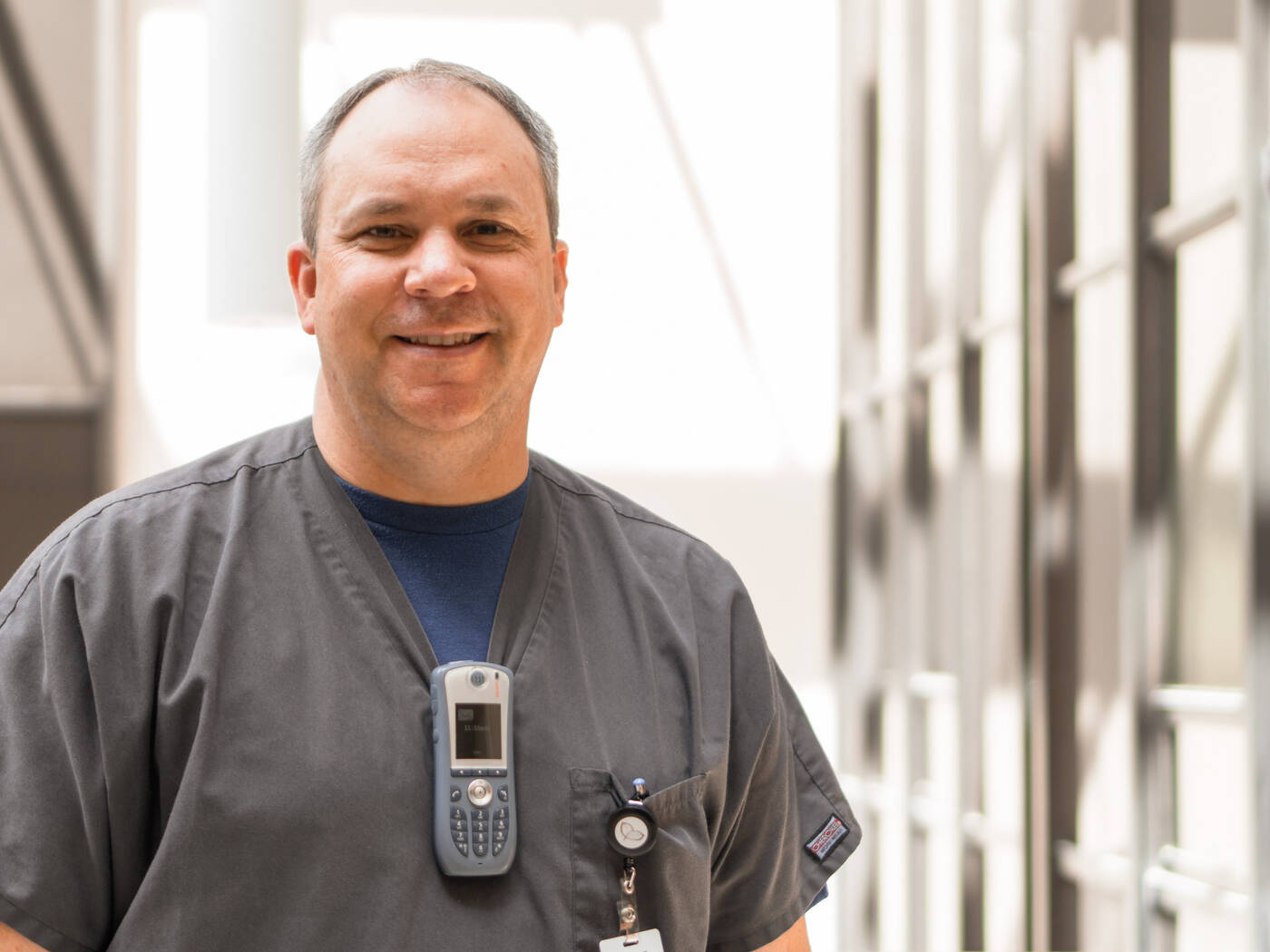 Leading the Way
Ivinson's Cardiopulmonary Clinical Supervisor, Kory Allen has been with the Ivinson team for over 20 years and has spent nearly just as much time sharing his expertise with students. Casper College named Kory ​"Preceptor of the Year", for his continued work with students in Casper College's Respiratory Therapy Program. Thank you for your guidance and teaching both inside Ivinson and in the greater community!
Certainly Certified

George Semenov, Radiology Manager has completes his certified radiology administrator (CRA) certification. The Certified Radiology Administrator® (CRA) designation speaks volumes about high standards of achievement attained for medical imaging leadership. It is the only professional credential tailored specifically for radiology administrators, focusing on management in human resources, asset resources, finance, operations, and communication. Way to go, George!

Kelsey Wine, a registered nurse in PACU, recently earned her Certified Post Anesthesia Nurse (CPAN) certification. CPAN certified nurses have proven knowledge in best practices in post anesthesia care and are dedicated to patient safety. After passing the 185 question exam, nurses must also commit to continued education to uphold their certification. Congratulations Kelsey!
Familiar Faces
This spring, Ivinson's Family Care Unit (FCU) welcomed a familiar face, Nicole Vasquez, as their new Family Care Unit Manager.
Nicole has spent the last 22 years at Ivinson, most recently as a perioperative educator and registered nurse in PACU. When she came to Ivinson in 1999, Nicole knew Ivinson as a great place to work. After working her way though environmental services, admitting, medical records and into nursing, she knows that still to be true.
Having cared for both obstetrics and surgical patients, Nicole is passionate about the care provided to families in the family care unit and is excited to return to the FCU team.
Since joining Ivinson's human resources team nearly five years ago, Sagan Wheeler has provided support and leadership to several departments at Ivinson as well as the greater Laramie community. Following her time as an HR Generalist, Sagan took on physician recruitment and the role of Marketing Director and has helped grow our team of dedicated providers at Ivinson.
In her new role as the Senior Director of Partner Services, she will lead organizational development, human resources, including clinical education and employee health, as well as the continued leadership of Ivinson's guest relations, gift shop and marketing departments.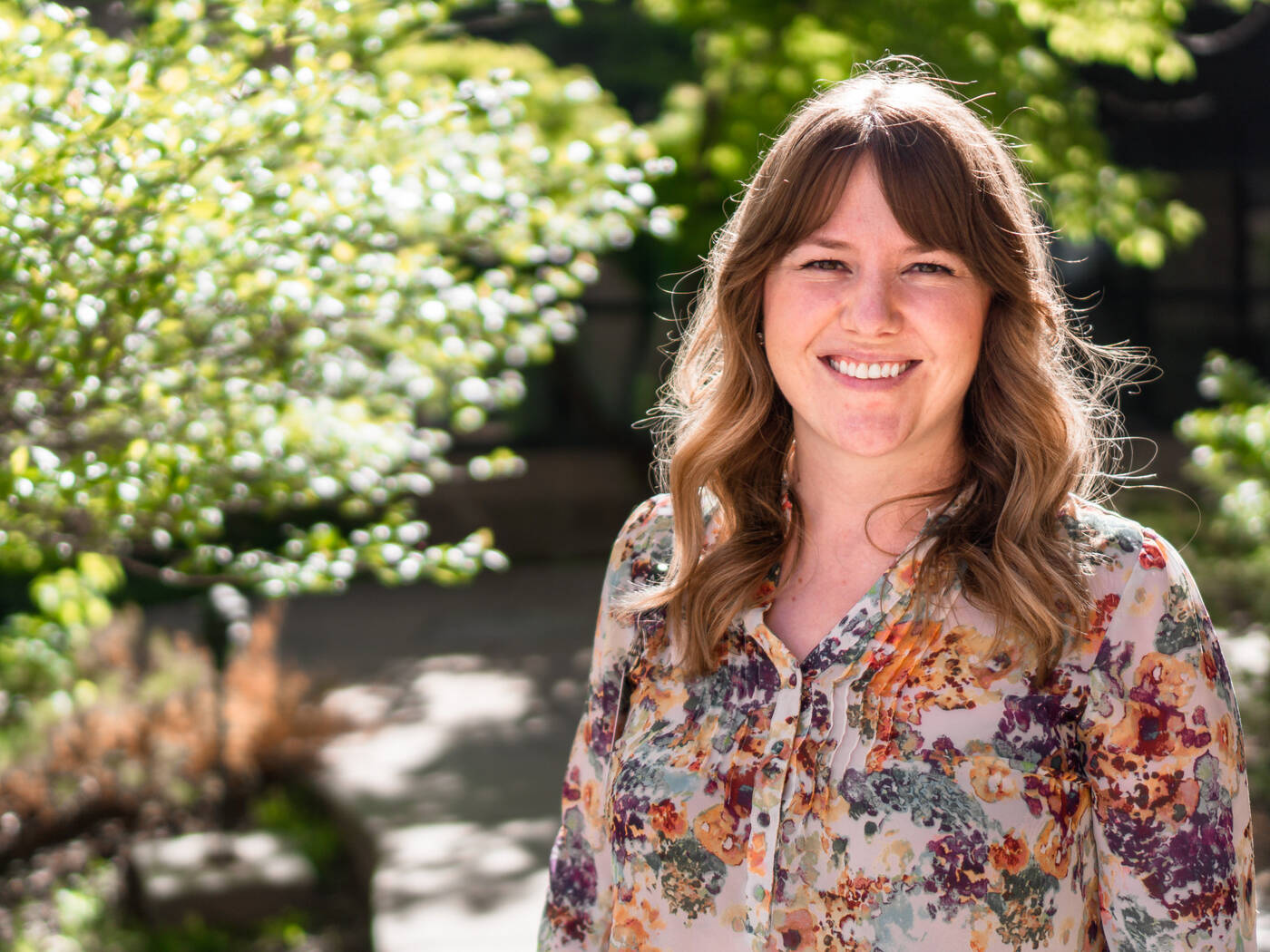 Put Us Down for Development
Congratulations to the recipients of the Award for Professional Development!
This year's awardees are:
Kenneth Cook, Security
Samantha Siddons, Radiology
Kristine Brosmire, Patient Financial Services
Angela Vargas, Ivinson Medical Group
Michela Telford, Family Care Unit
The Award for Professional Development is a Foundation based scholarship awarded to Ivinson employees who complete training that enhances their role at Ivinson.
Medicare Specialist, Kristine Brosmire, is currently pursuing her associates of applied science in Health Information Technology & Management at Laramie County Community College. As a member of the revenue cycle committee and Patient Financial Services' quality committee, Kristine is able to use the skills and knowledge from her courses and directly apply them to her work as a Medicare biller. Kristine is on track to complete her degree in the spring of next year. Congratulations and thank you for being a valued team member at Ivinson!