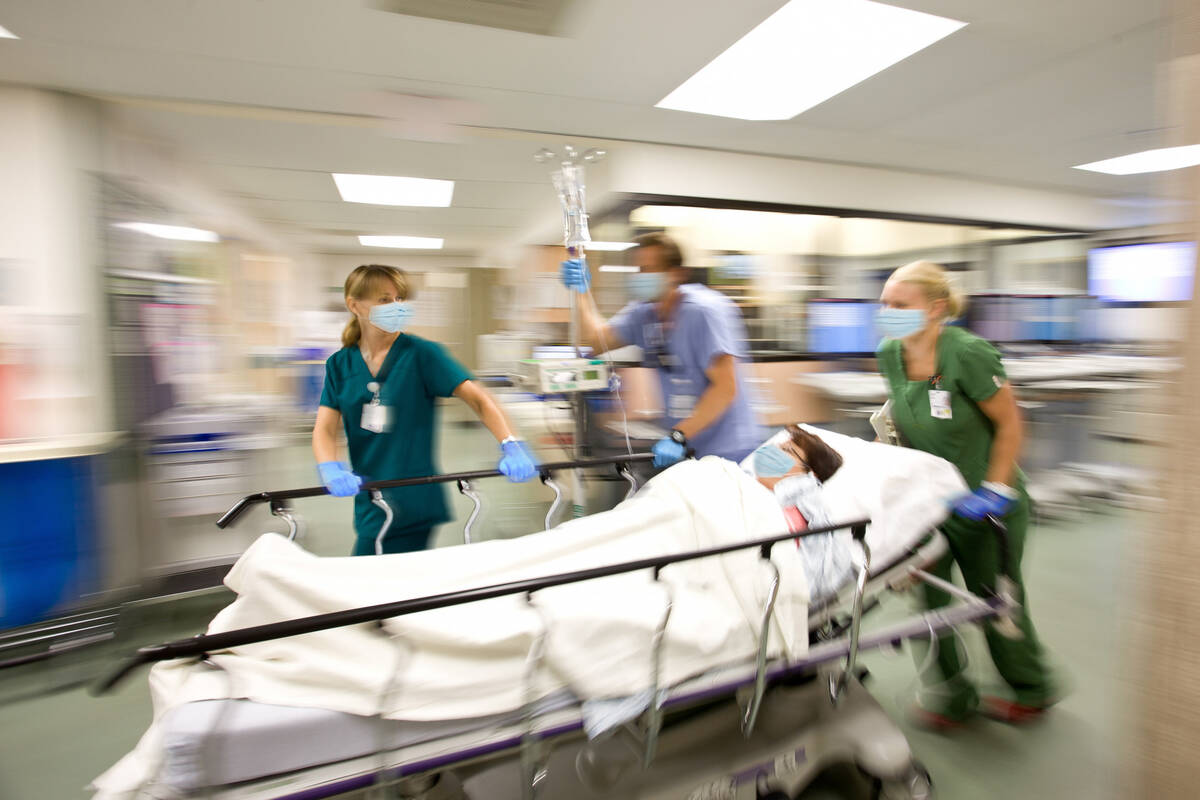 Education
Written by Breann Lujan-Halcon
Sounding the Alarm on Sepsis
September is Sepsis Awareness Month.
Throughout the month of September, Ivinson is sounding the alarm on sepsis.
Earlier this month we asked our experts to breakdown what is sepsis? This week we are tackling what Ivinson is doing to fight the life-threatening condition.
Sepsis kills five times more people a year than heart disease and is the leading cause of death in hospitalized patients.
Our Clinical Excellence team has made it their mission to improve these grim statistics. Made up of members from multiple clinical areas, the team aims to find gaps in quality and patient safety and answer with solutions.
"Our goal is to create better patient outcomes by using evidence-based practice, improve and implement new protocols in order to better care for patients clinically and improve those outcomes," said Clinical Excellence team member, Nicole Knowles. ​"Sepsis has been our big focus for the group."
The Surviving Sepsis Campaign, a collaborative group committed to reducing mortality and morbidity from sepsis and septic shock worldwide, has identified the best care for sepsis. The first part is the Hour‑1 Bundle, which includes early identification and treatment for sepsis and septic shock. At Ivinson, this hour one bundle came to life through Clinical Excellence's work on a new overhead code, Code Sepsis.
"We started the code sepsis process because it's important to identify sepsis early," Nicole said. Nicole not only is an active member of the Clinical Excellence team, but is also a registered nurse in Ivinson's Emergency Department (ED). In the ED, it is Nicole's team that identifies and calls a Code Sepsis. ​"We identify it with those early warning signs like vital signs. From there we would initiate the code sepsis if they meet that early warning sign criteria."
That is when the countdown begins and the clinical team begins to work down their sepsis alert checklist.
In the first
5

minutes…

The emergency room provider is notified, IV's are started and a Code Sepsis is called overhead. The code which is heard hospital wide, notifies clinical staff of a critical patient that has been identified as meeting two or more sepsis criteria.

"We really want this to be a nurse-driven protocol. We want the nurse to look at the patient, assess them right away, call the code sepsis early so we can get pharmacy, lab and everybody on board," Nicole said.

When a Code Sepsis is called, personnel from laboratory, radiology, respiratory, pharmacy, emergency room and house supervisor respond.

"We want to call that code sepsis because we want to communicate well with pharmacy, lab, the provider and staff," Nicole said. ​"It allows the lab to give these labs precedence as a more critical patient as we ideally want to receive those results within 30 minutes and get blood cultures early so we can meet that goal of giving antibiotics in under an hour."
Within
30

minutes…

Stat labs are drawn, a nurse or phlebotomist will obtain a lactate, a CBC, a CMP and two separate blood cultures.

"We want to get those blood cultures, get that chest x‑ray and the urine sample in order to get antibiotics on board to help with the outcomes."
Within
60

minutes…

A broad spectrum IV antibiotic is started while vitals and lab values continue to be closely monitored.

"The fluid and the antibiotics in under an hour are the main goals," Nicole said. ​"A lactate level greater than 4 is a marker that can be high with trauma and it can be high with sepsis. It is often the product of bacteria, typically. A normal lactate is usually less than 2. Patients with a lactate level of 2, we will give them fluid and watch and see where it is trending. The lactate level is a good indicator to track. If they are responding to fluids, if they are responding to antibiotics, it is a good marker to see where the patient is trending."

Why the rush to push fluids and start antibiotics within an hour of identifying sepsis? According to sepsis studies, time is of the essence for patients with sepsis and in septic shock. By identifying a patient as septic, they should be viewed as a medical emergency requiring rapid diagnosis and immediate intervention.

"There is an eight percent increase per hour of mortality with delayed antibiotics," Nicole explains. ​"So it's a very important marker to get started. An hour seems like a lot of time but you have so many tasks that you need to do, it goes very quickly."
Continued Care
Through this early identification system, Ivinson healthcare providers are able to take a rapid and collaborative approach to creating better patient outcomes for those fighting sepsis.
"I think it helps when people hear that overhead, they might not know exactly what sepsis is but they know it's not good," Nicole said. ​"People recognize, oh there is somebody who is really sick and they need the resources right now."
Raising awareness around sepsis starts at home. In an effort to reduce the chance of infection, it is recommended that patients finish all antibiotics prescribed to them, perform proper wound care, attend follow-up appointments following surgery and listen to your body. As early identification is key with sepsis, it is important that patients be informed and contact a healthcare provider with signs of fever and infection.
For more information about sepsis, visit sep​sis​.org.
sign up for our email newsletter