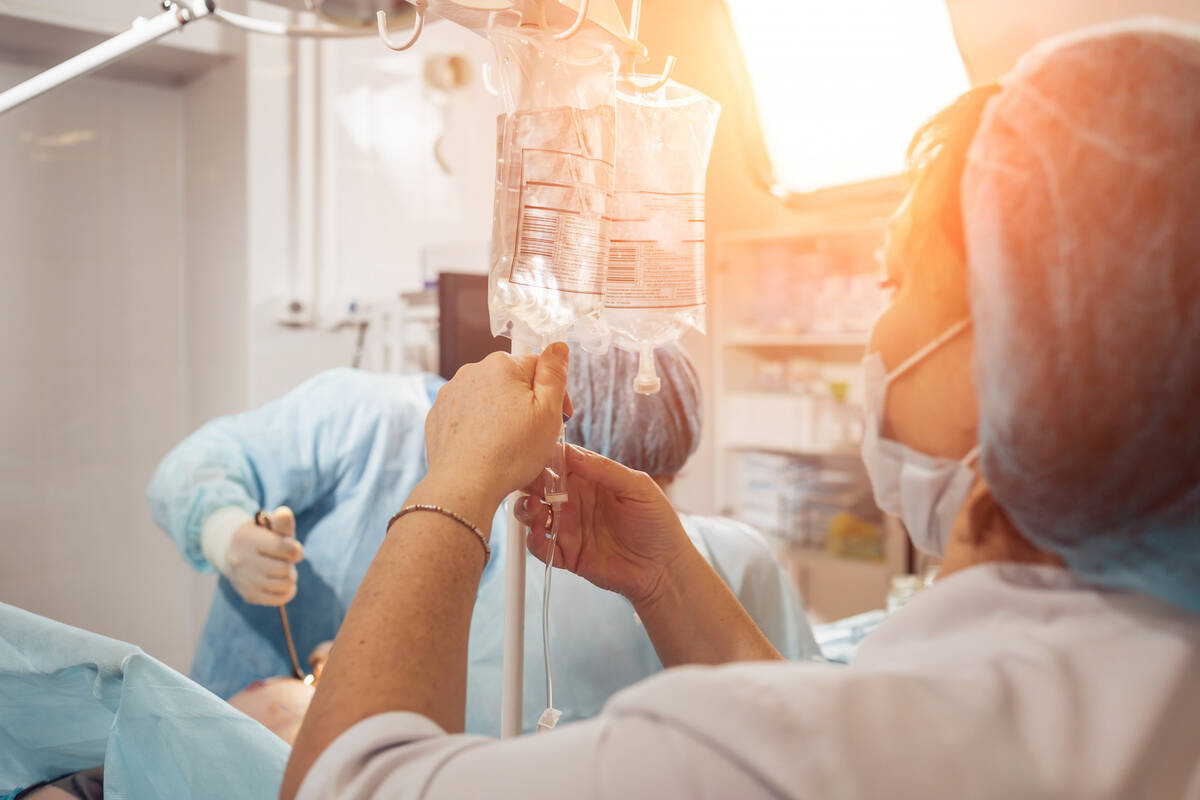 Education
What is Sepsis?
September is Sepsis Awareness Month.
Every year since 2011, Sep­tem­ber is marked as Sep­sis Aware­ness Month. Despite being near­ly 10 years since its des­ig­na­tion, near­ly half of adults in the Unit­ed States have not heard of the dev­as­tat­ing illness.
In the US, more than 1.7 mil­lion peo­ple are diag­nosed with sep­sis each year. That is one per­son every 20 sec­onds and the num­bers are rising.
What is sep­sis? Who can get it? Why does it need more aware­ness? We asked Ivinson's Chief Nurs­ing Offi­cer, Nicole Rooney and Hos­pi­tal­ist Direc­tor, Dr. JJ Byers to pull back the cur­tain on sep­sis and give us some answers.
What is sepsis?
"Sep­sis is the body's response to severe infec­tion," Dr. Byers explained. ​"When you get any sort of infec­tion, whether it be viral, bac­te­r­i­al or fun­gal, the body devel­ops a response to it to try to fight it off. Some peo­ple have more vig­or­ous respons­es than oth­ers. That response can man­i­fest itself as a fever, ele­vat­ed heartrate, rapid breath­ing and all the things you asso­ciate with being sick."
Dr. Byers and Nicole explain sep­sis on a spec­trum, with pro­gressed cas­es lead­ing to severe sep­sis. Severe sep­sis can include organ dys­func­tion, dif­fi­cul­ty breath­ing and wors­en­ing symp­toms. Dan­ger­ous­ly low blood pres­sure and advanced symp­toms can lead to the most severe form of sep­sis, sep­tic shock.
What are the symp­toms of sepsis?
"Typ­i­cal­ly, a per­son with sep­sis may present with an altered men­tal sta­tus, mean­ing maybe they are con­fused or aren't as awake as they usu­al­ly are. Their vital signs are off, mean­ing a heart rate that is real­ly high, or their blood pres­sure is real­ly high or real­ly low. Then there are lab val­ues that are real­ly out of range. We look at val­ues like biliru­bin, lac­tate, cre­a­ti­nine and white blood cell counts," Nicole said.
It is impor­tant to iden­ti­fy these symp­toms ear­ly. When it comes to sep­sis, TIME is crucial.
T – Tem­per­a­tures that are high or low
I – Infec­tion present
M – Men­tal decline
E – Extreme­ly ill
Who is at risk?
"Any­one can get sep­sis. That is why it is so impor­tant to focus on every patient who walks in our door who has a poten­tial for infec­tion," Nicole said. ​"I think what sur­pris­es peo­ple is that it's not just a sur­gi­cal site infec­tion or pneu­mo­nia that can lead to sep­sis, it is any type of infec­tion. Oth­er infec­tions can be as com­mon as a UTI or a dia­bet­ic ulcer that gets infect­ed. Sep­sis is your body's response to this severe infec­tion that is hit­ting the body. The body is try­ing to con­tin­u­al­ly fight infec­tion and with­out the prop­er inter­ven­tions you progress to sepsis."
Iden­ti­fy­ing Sepsis
"Iden­ti­fy­ing sep­sis ear­ly is the best thing we can do," Nicole said. ​"We have a screen­ing tool when we are assess­ing a patient for an altered men­tal sta­tus, ele­vat­ed or severe­ly decreased tem­per­a­ture on arrival, and pres­ence of a poten­tial infec­tion. If they had recent surgery, if they have eat­en some­where out of the ordi­nary, if they have trav­eled some­where, real­ly any­thing that could make you think as the care provider that they may have some type of infec­tion. If you have two or more of those, then we start look­ing at whether this patient may be septic."
Rais­ing Awareness
In 2013, the Cen­ters for Medicare and Med­ic­aid (CMS) iden­ti­fied sep­sis as the lead­ing cause for mor­bid­i­ty and mor­tal­i­ty worldwide.
"Rec­og­niz­ing the symp­toms of sep­sis is prob­a­bly the most crit­i­cal part," Dr. Byers said. ​"If you have a fever greater than 100.4, if you are feel­ing like your heart is rac­ing and you are hav­ing chills- that is the time to get checked out. It is cru­cial to not ignore the ini­tial symp­toms. Go into see your health­care provider before you get too ill, espe­cial­ly if you have those con­di­tions that put you at high­er risk for hav­ing more severe infection."
Stay tuned through the month of Sep­tem­ber for more infor­ma­tion on sep­sis and how Ivin­son is work­ing to iden­ti­fy sep­sis soon­er to cre­ate bet­ter patient outcomes.
sign up for our email newsletter