Patient Story
Written By Katherine Ratigan
The Impact of Dialysis
Dialysis patients come to Ivinson's dialysis department to receive treatment three times a week. They come for the life saving treatment and find family in their care team.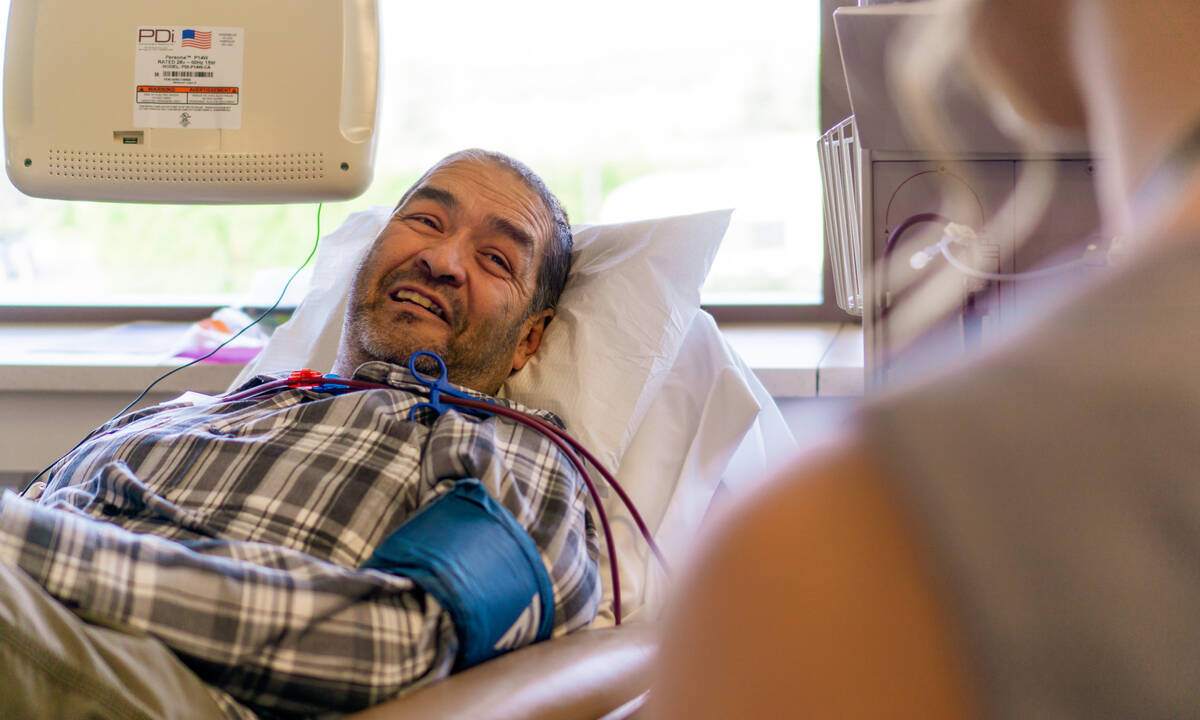 The Dial­y­sis Depart­ment at Ivin­son Memo­r­i­al Hos­pi­tal is a wel­com­ing space with a wall of win­dows show­cas­ing a spec­tac­u­lar view of Laramie and the Snowy Range moun­tains. Amidst the beau­ti­ful back­drop, staff greet patients and vis­i­tors to the unit with gen­uine com­pas­sion Mon­day, Wednes­day and Friday.
The Dial­y­sis Depart­ment is com­prised of 9‑chair unit that is open twelve hours each day.
Every day the depart­ment is open, every patient chair is occu­pied. Typ­i­cal­ly, patients who receive dial­y­sis vis­it the depart­ment for about four hours each ses­sion. Some patients com­mute over a hun­dred miles every ses­sion to receive this life sav­ing treatment.
Dial­y­sis patients are in a chal­leng­ing place in life, and each staff mem­ber works togeth­er to ensure their patient's care and expe­ri­ence is world-class. While dia­lyz­ing treat­ment may be unpleas­ant for patients, the atmos­phere of the depart­ment trans­forms the space into a peace­ful heal­ing cen­ter. Ivinson's Dial­y­sis unit is a close-knit team where staff and patients are like family.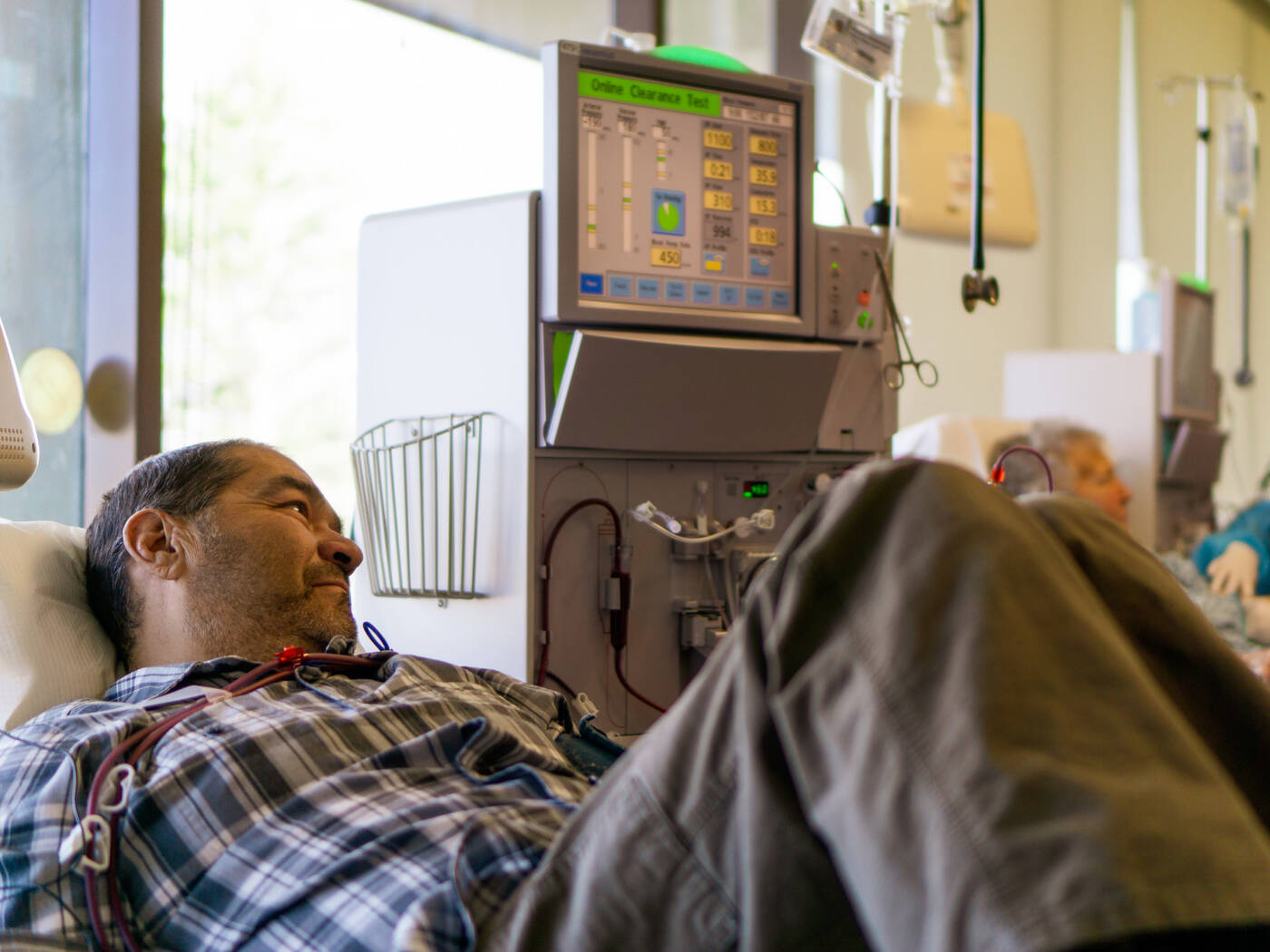 Pro­vid­ing Care Regionally
Matt Sis­neros, a busi­ness own­er and Rawl­ins, Wyoming native, has been vis­it­ing Ivin­son, com­mut­ing from Rawl­ins to Laramie, every treat­ment day for the last two years while wait­ing for a trans­plant. Through­out every obsta­cle Matt has faced, he keeps an opti­mistic atti­tude, one that he says is the result of the excel­lent care he receives dur­ing dial­y­sis treat­ments. When reflect­ing on his expe­ri­ence in the Dial­y­sis Depart­ment Matt defines his care as ​"over the top, absolute­ly, won­der­ful, fab­u­lous care," Matt added. ​"Mar­cel­la (Clin­i­cal Direc­tor) is the leader of the group, and does an excep­tion­al job, she's just awe­some. Each staff mem­ber takes their cues from their leader. The staff oper­ates like a well-chore­o­graphed dance group, when one makes a move the next per­son knows exact­ly how to respond."
Treat­ment from the Dial­y­sis Depart­ment at Ivin­son is keep­ing Matt alive. Receiv­ing treat­ment can begin to wear a patient down phys­i­cal­ly and men­tal­ly; how­ev­er, with the right sup­port group, it can make the whole expe­ri­ence bet­ter. While Matt waits for the call that will change his life, he said, ​"the depart­ment knows that this treat­ment isn't pleas­ant but they con­tin­ue to make it such a plea­sure to come here. They have a way of mak­ing you want to be here."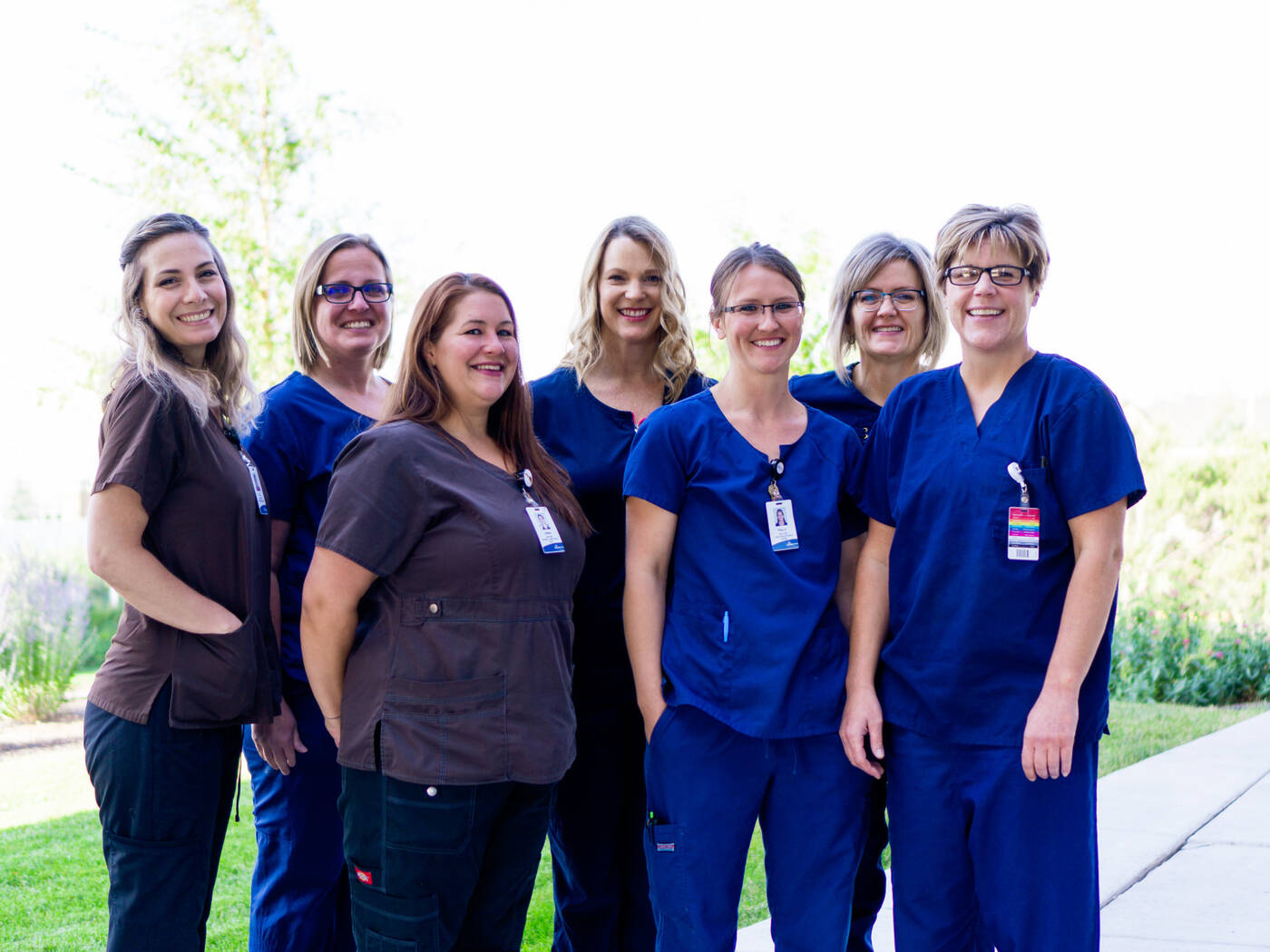 The Ivin­son Difference
Greg Mar­tinez became a patient in the Dial­y­sis Depart­ment after he moved to Laramie to be clos­er to his daugh­ter. Before his ini­tial vis­it to Ivin­son, he wasn't doing very well. ​"Once I start­ed here, with­in about two weeks, I could feel a dif­fer­ence in my body. By the way I was treat­ed, it just made me feel bet­ter. I feel like I have a sec­ond chance in life with this depart­ment. I feel real­ly for­tu­nate to be here," said Greg.
Staff in the depart­ment describe Greg as one of the most pos­i­tive, kind­heart­ed patients ever. Greg has plen­ty of com­pli­ments in return, for the staff who take care of him when he is on the unit. While think­ing of the ser­vices he receives he said ​"the staff here make me feel like they're real­ly tak­ing care of me. I've been to oth­er facil­i­ties for care and they just don't com­pare. Every­one here is like fam­i­ly." This depart­ment radi­ates com­pas­sion, to see the staff tru­ly care for their patients is remarkable.
The Foun­da­tion facil­i­tat­ed rais­ing the funds, sup­port­ed the con­struc­tion, and watched as the dream of a state of the art Dial­y­sis Depart­ment in our com­mu­ni­ty came to fruition. We are grate­ful for those who have paved the way before us, those who are serv­ing our patients beside us, and those who will con­tin­ue to sup­port our efforts in the future. Our sin­cere thank you to gra­cious sup­port­ers of the Foun­da­tion who con­tin­ue to make qual­i­ty health­care in our com­mu­ni­ty their priority.
sign up for our email newsletter