Patient Story
Written By Katherine Ratigan
The Impact of Dialysis
Dialysis patients come to Ivinson's dialysis department to receive treatment three times a week. They come for the life saving treatment and find family in their care team.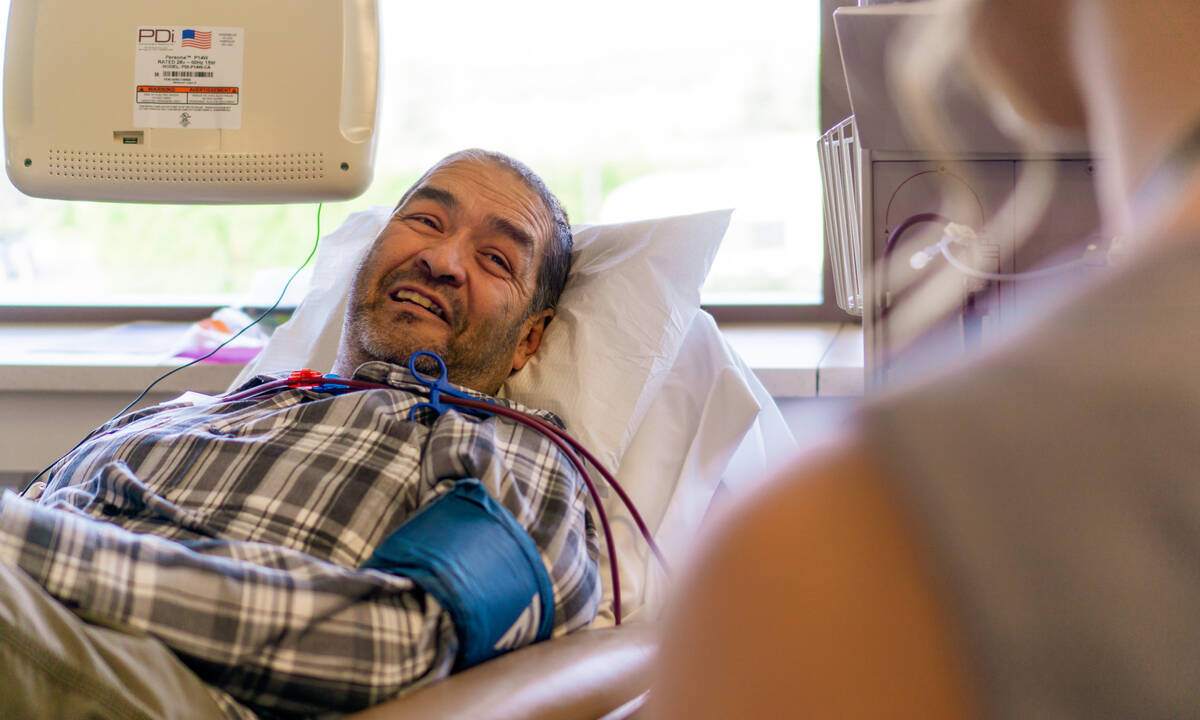 The Dialysis Department at Ivinson Memorial Hospital is a welcoming space with a wall of windows showcasing a spectacular view of Laramie and the Snowy Range mountains. Amidst the beautiful backdrop, staff greet patients and visitors to the unit with genuine compassion Monday, Wednesday and Friday.
The Dialysis Department is comprised of 9‑chair unit that is open twelve hours each day.
Every day the department is open, every patient chair is occupied. Typically, patients who receive dialysis visit the department for about four hours each session. Some patients commute over a hundred miles every session to receive this life saving treatment.
Dialysis patients are in a challenging place in life, and each staff member works together to ensure their patient's care and experience is world-class. While dialyzing treatment may be unpleasant for patients, the atmosphere of the department transforms the space into a peaceful healing center. Ivinson's Dialysis unit is a close-knit team where staff and patients are like family.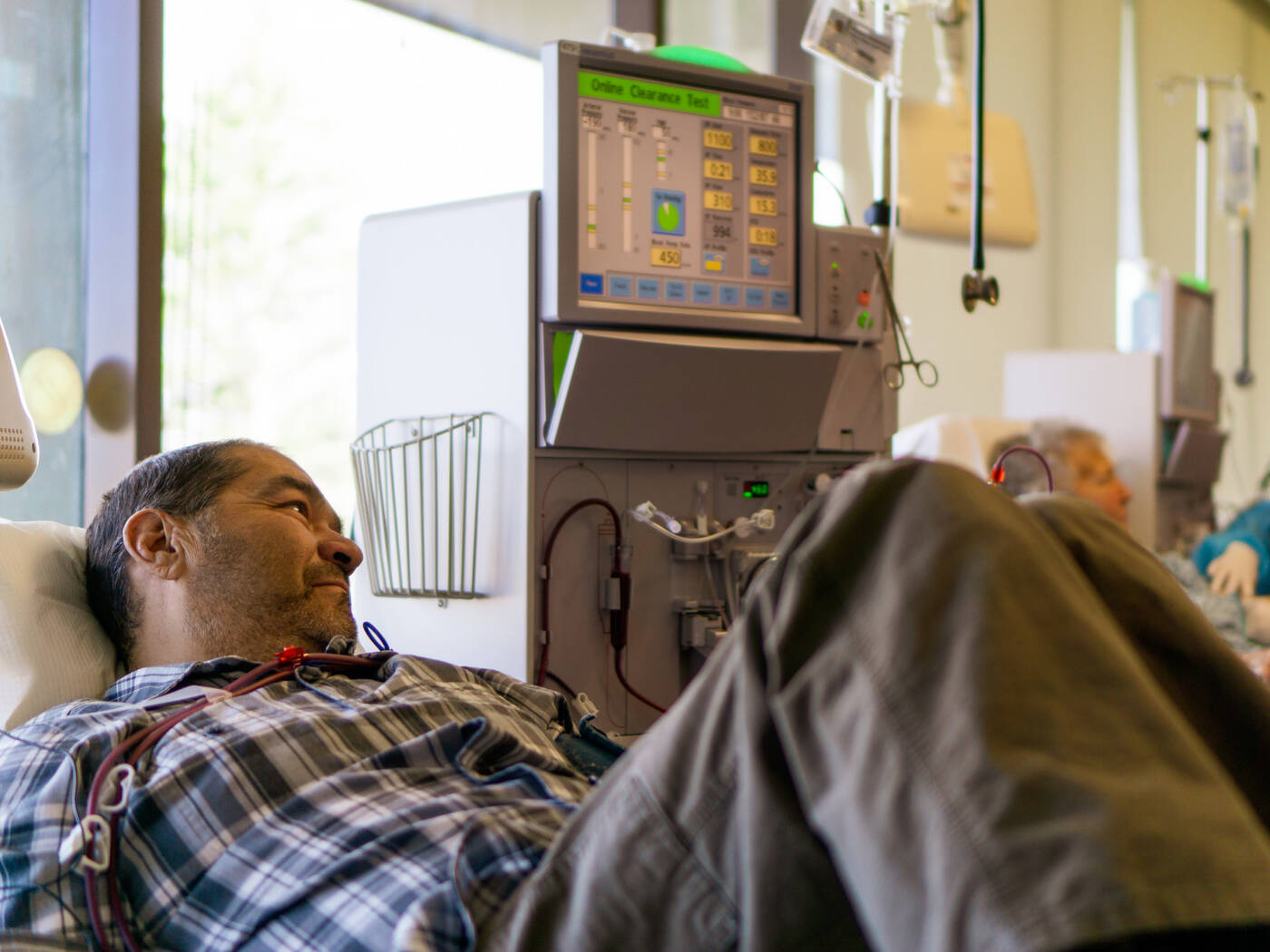 Providing Care Regionally
Matt Sisneros, a business owner and Rawlins, Wyoming native, has been visiting Ivinson, commuting from Rawlins to Laramie, every treatment day for the last two years while waiting for a transplant. Throughout every obstacle Matt has faced, he keeps an optimistic attitude, one that he says is the result of the excellent care he receives during dialysis treatments. When reflecting on his experience in the Dialysis Department Matt defines his care as ​"over the top, absolutely, wonderful, fabulous care," Matt added. ​"Marcella (Clinical Director) is the leader of the group, and does an exceptional job, she's just awesome. Each staff member takes their cues from their leader. The staff operates like a well-choreographed dance group, when one makes a move the next person knows exactly how to respond."
Treatment from the Dialysis Department at Ivinson is keeping Matt alive. Receiving treatment can begin to wear a patient down physically and mentally; however, with the right support group, it can make the whole experience better. While Matt waits for the call that will change his life, he said, ​"the department knows that this treatment isn't pleasant but they continue to make it such a pleasure to come here. They have a way of making you want to be here."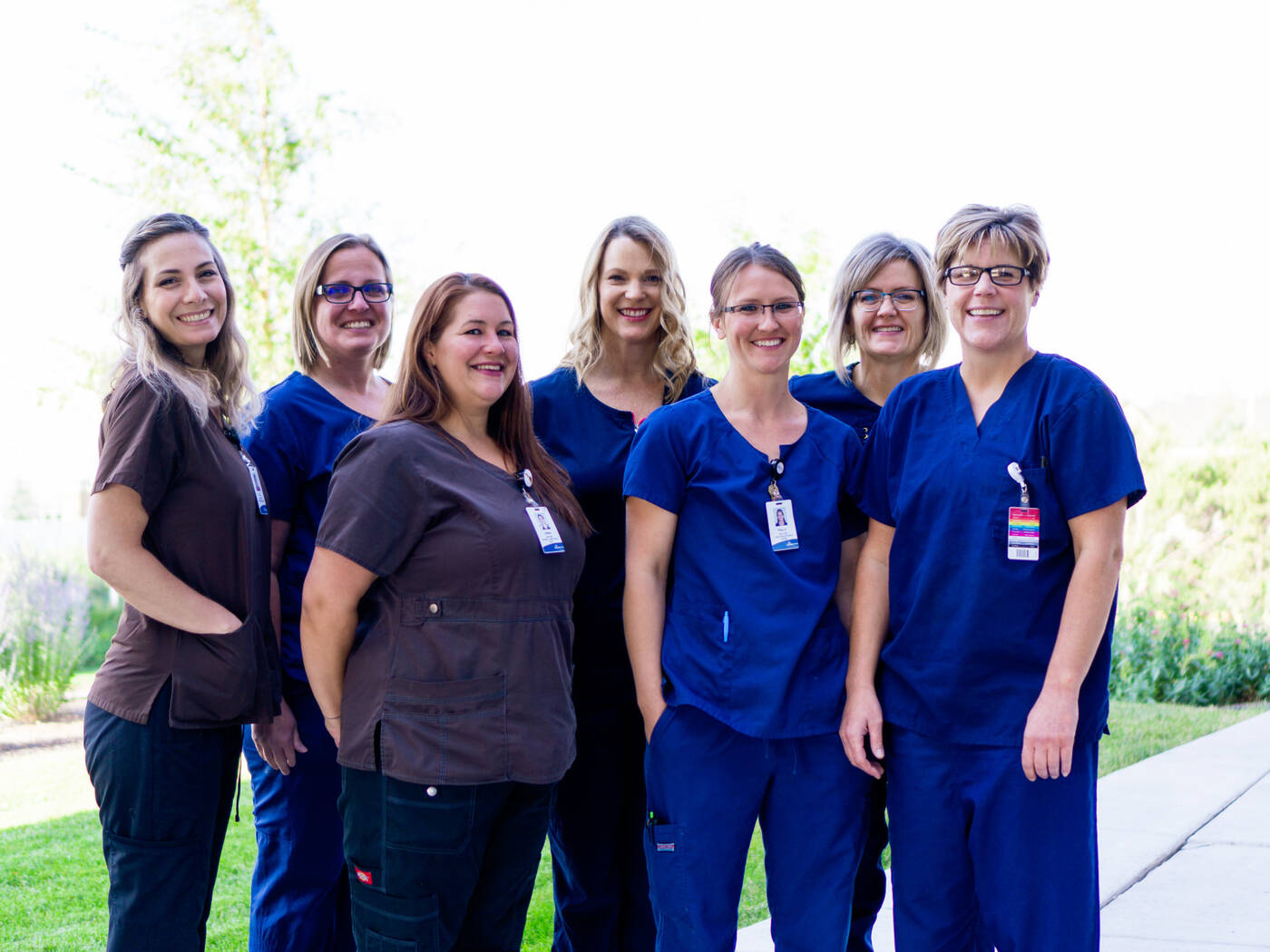 The Ivinson Difference
Greg Martinez became a patient in the Dialysis Department after he moved to Laramie to be closer to his daughter. Before his initial visit to Ivinson, he wasn't doing very well. ​"Once I started here, within about two weeks, I could feel a difference in my body. By the way I was treated, it just made me feel better. I feel like I have a second chance in life with this department. I feel really fortunate to be here," said Greg.
Staff in the department describe Greg as one of the most positive, kindhearted patients ever. Greg has plenty of compliments in return, for the staff who take care of him when he is on the unit. While thinking of the services he receives he said ​"the staff here make me feel like they're really taking care of me. I've been to other facilities for care and they just don't compare. Everyone here is like family." This department radiates compassion, to see the staff truly care for their patients is remarkable.
The Foundation facilitated raising the funds, supported the construction, and watched as the dream of a state of the art Dialysis Department in our community came to fruition. We are grateful for those who have paved the way before us, those who are serving our patients beside us, and those who will continue to support our efforts in the future. Our sincere thank you to gracious supporters of the Foundation who continue to make quality healthcare in our community their priority.
sign up for our email newsletter