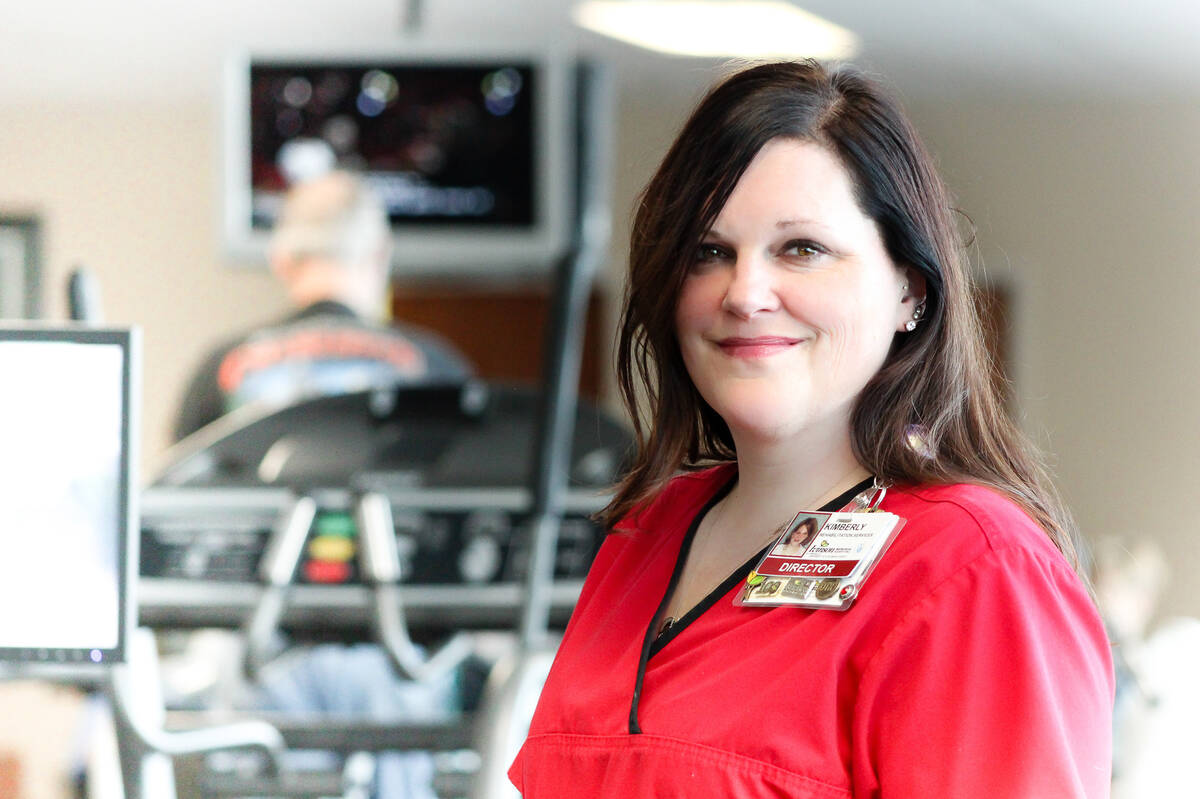 Employee Spotlight
Kim Taylor, Rehabilitation Director
Kim Taylor joined the Ivinson team as an Occupational Therapist nearly 15 years ago and has been serving as our Director of Rehab since 2010.
Kim has a way of putting peo­ple, both patients and her col­leagues, at ease. She strives to find humor in life, even when things get hard. When asked what she enjoys most about work­ing at Ivin­son, Kim said, ​"We are all a fam­i­ly here and we strive for the best."

Kim grew up in Laramie and after a few years away, she moved back to be close to fam­i­ly. She and her fam­i­ly enjoy all that Laramie has to offer includ­ing Uni­ver­si­ty of Wyoming sport­ing events, the sum­mer Farmer's Mar­kets, and many oth­er com­mu­ni­ty activities.
Kim feels a sense of pride in the work that the entire Rehab team does every day at Ivin­son. ​"We have a real­ly great team here, where every­one is striv­ing to make patients the cen­ter of what we do. We all share that vision," she said when speak­ing about her team. We are lucky to have a leader like Kim at Ivin­son, work­ing to pro­vide excep­tion­al care to our patients and our staff!
sign up for our email newsletter