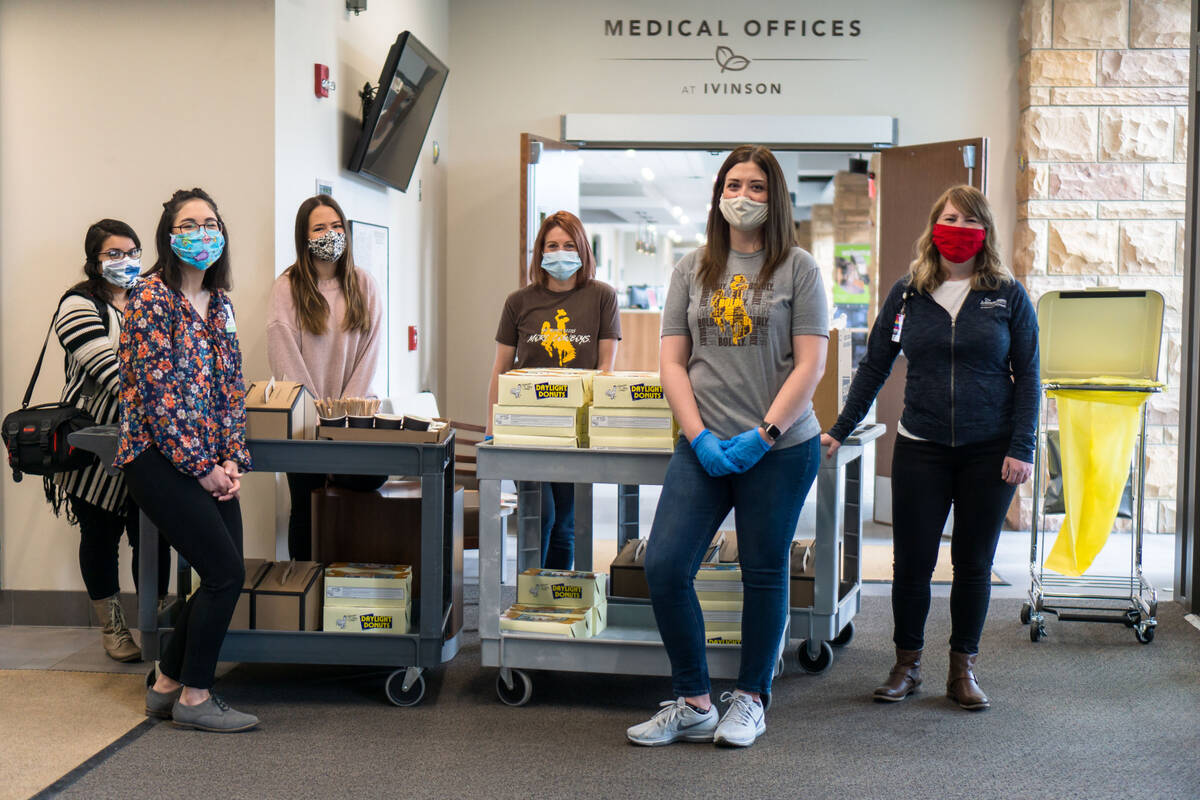 Hospital Updates
Updated June 4, 2020
Ivinson Gives Thanks
With the sup­port of our com­mu­ni­ty, Ivin­son con­tin­ues to pre­pare for new obsta­cles brought on by the coro­n­avirus disease.
The biggest thank you card would not be enough to show how grate­ful we are to the car­ing com­mu­ni­ty we live in. We can­not thank our com­mu­ni­ty enough for the end­less sup­port we are receiv­ing from our local busi­ness­es and count­less individuals.
Thank you for donat­ing your time, food, fab­ric, med­ical sup­plies and ener­gy to our health­care work­ers. We con­tin­ue to receive your kind dona­tions that will help our team bet­ter serve the Laramie community.
Thank you for stand­ing by us dur­ing this dif­fi­cult time, and show­ing every­one how strong our com­mu­ni­ty is dur­ing times of uncertainty.
thank you to...
American Sewing Guild of Laramie
Blue Federal Credit Union
Emmaus Road Community Church
Eppson Center for Seniors
Haynes Mechanical Systems
Laramie Police Department
Pathways Mental Health Professionals
University of Wyoming Athletics
University of Wyoming College of Ag
University of Wyoming Entomology Department
University of Wyoming Health Sciences
Wyoming Hospital Association
Wyoming Technology Coronavirus Coalition
Do you have some­one you'd like to thank at Ivin­son? Share your words of encour­age­ment with us.
sign up for our email newsletter