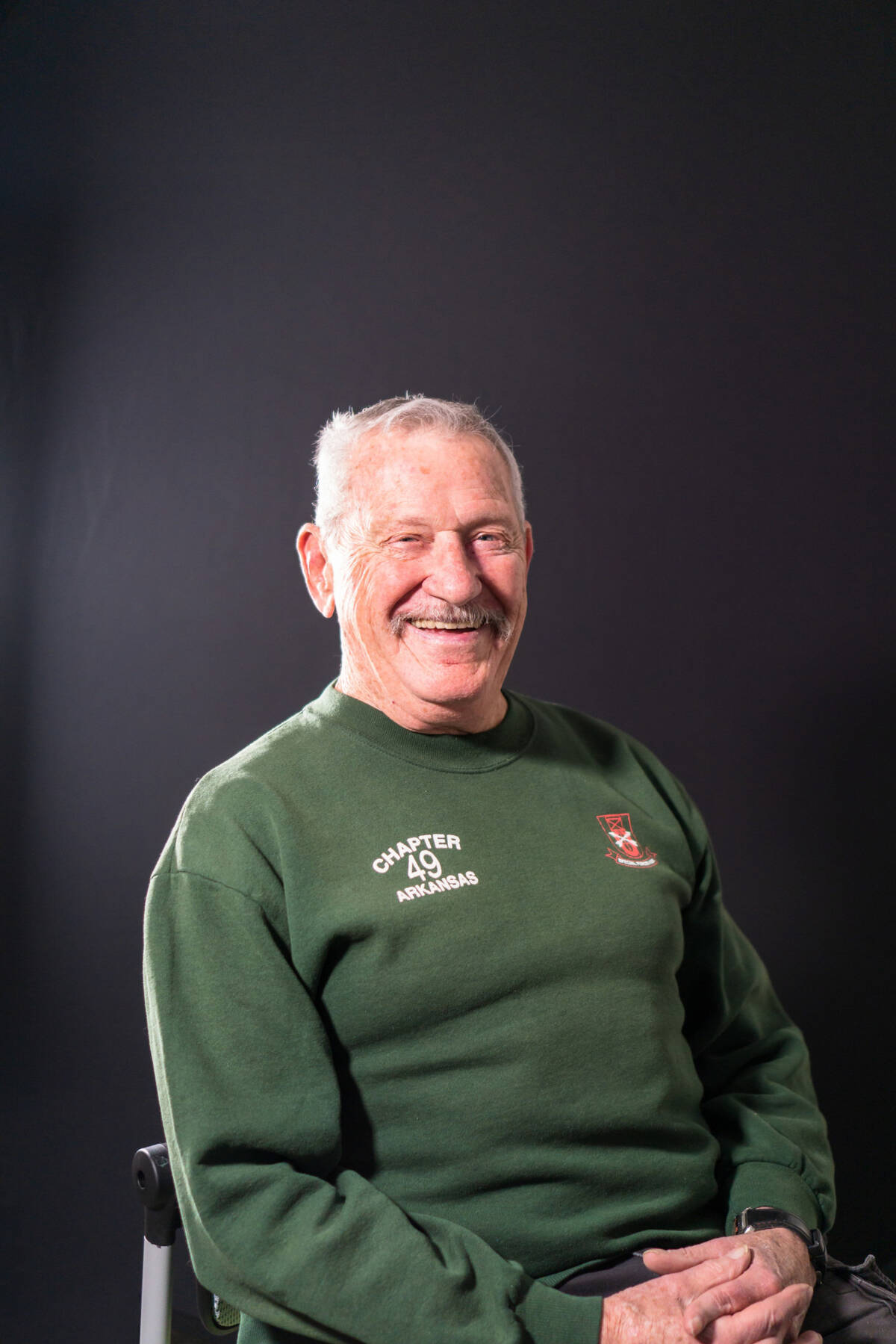 Patient Story
Written by Breann Lujan-Halcon
Word Is Bond: Carl Meloche
Carl Meloche is no stranger to taking a leap. The retired paratrooper and Green Beret, served in the Army for 21 years and in that time, tallied over 1,000 parachute jumps. The Vietnam veteran knows all about risks and believes in keeping your word and building trust.
When it came to his health, Meloche knew he trust­ed in the care he received at Ivin­son and in the staff he met along the way.
Carl has called Laramie home since 2005. In that time he has become well acquaint­ed with Ivin­son Memo­r­i­al Hos­pi­tal and has found com­fort in the care he receives from those that have come to know him best.
As a vet­er­an, Carl fre­quent­ly makes the 60-mile trip to the Cheyenne VA for care. There have been occa­sions that the hour dri­ve is not fea­si­ble, which brought Carl to Ivinson.
"I've been here three times before for kid­ney stones," Carl said. ​"Can't make it over there so I come here."
It was a sim­i­lar pain that brought him into gen­er­al sur­geon Pete Graham's office. ​"I had a lot of pain pri­or. When I came here he guar­an­teed me he would take care of me." Carl had been in for a con­sult at the VA, where they had diag­nosed him with a left inguinal her­nia and sched­uled him for an open repair. For Carl, this meant an inva­sive surgery and a lengthy recov­ery time.
As a for­mer med tech at a VA hos­pi­tal, he had wit­nessed two sep­a­rate open her­nia repairs. He recalled the Thomp­son retrac­tors, a tool used to expose the sur­gi­cal area in an open surgery.
"I watched them do the cut, and move this and pull that out and they take that and then sew every­thing back togeth­er. I watched them do that, and Dr. Gra­ham is telling me every­thing is going to be okay? Well I'm not a young man and I'm think­ing, he's going to be cut­ting into my groin! So then he said, he's going to do it with a robot."
Carl had a robot­ic left inguinal her­nia repair with mesh that Dr. Gra­ham per­formed with the da Vin­ci xi Sur­gi­cal Robot. Robot­ic assist­ed surgery allows the sur­geon to con­duct min­i­mal­ly inva­sive surgery with advanced pre­ci­sion. Dr. Gra­ham was able to repair Carl's her­nia with an 8 mm sized ver­ti­cal inci­sion, a cut that is half the size of a dime.
A fre­quent fly­er to Ivinson's OR, Carl made friends with Anes­the­si­ol­o­gist Dr. Calvin Bell and cred­its their com­radery for putting him at ease each time he went in for a pro­ce­dure. ​"Bell's a nice guy, he knows my back­ground. So when I came in to have the surgery with Dr. Gra­ham, I went up there all ready to go and he came up there with his papers and said, I'm going to knock out a green beret!" Carl chuck­led, he appre­ci­ates being able to joke around in tense times, ​"it just works". Dr. Bell was with him from pre-op and through­out his surgery.
"The nurse that prepped me went into the OR with me and she was there the whole time. When I woke up she was hold­ing my hand. You can't beat that. That's some­thing that you aren't used to — they don't do that at the VA."
Carl recalls a time he felt not so at ease, wak­ing up in a field hos­pi­tal, and not know­ing where he was.
"I know I'm going to be in good shape here. Dr. Gra­ham is a real­ly nice guy. His help, all the help that he had, all the nurs­es, all the staff, I don't care who they were, treat­ed me like gold. I have nev­er had one per­son in this facil­i­ty that I've dis­agreed with. They're upfront, they treat you like a human being, and they respect us," Carl said point­ing to his Spe­cial Forces beret flash. ​"It's tough because, we're not used to being treat­ed that way. It's a dif­fer­ent situation."
A His­to­ry of Service
Join the Nation­al Guard, they said. You won't get draft­ed in the Guard, they said.
"Wrong!" Carl was draft­ed in 1956 and found him­self at basic train­ing in Fort Jack­son, South Carolina.
Carl was des­tined to be a truck dri­ver in the mil­i­tary, but his basic train­ing instruc­tor, an air­borne vet­er­an out of Korea, changed that fate. He talked Carl into going air­borne, jump­ing out of air­crafts for an extra $55 a month. To Carl, that was a sweet deal.
Ten days lat­er Carl was head­ed for jump school. It was there that he joined the 82nd air­borne divi­sion and was accept­ed to the Spe­cial Forces.
"I went to Ger­many with the tenth Spe­cial Forces. They had asked for vol­un­teers and had 6,000 guys in 48 hours. They had 4,000 guys vol­un­teer for those 6 posi­tions and I got select­ed. So I went to Viet­nam in March of ​'63, went back in ​'65, went back in ​'68 and went back in ​'72."
Hav­ing done mul­ti­ple tours as an engi­neer in a Spe­cial Forces team, Carl had more expe­ri­ence and more grit than any of the guys doing his same job in his last tour. It was for that rea­son he was assigned to the Spe­cial Forces 5th group inter­ro­ga­tion team.
"In ​'72, I had over 68 hours in the air, fly­ing hand­held pho­tos. I received an air­craft award, it was issued to me in the Army. I was nev­er in the Air Force, but I felt like I was in the Air Force for a while."
Carl returned state­side in 1973, and he remained with the Spe­cial Forces into his retire­ment in June of 1978.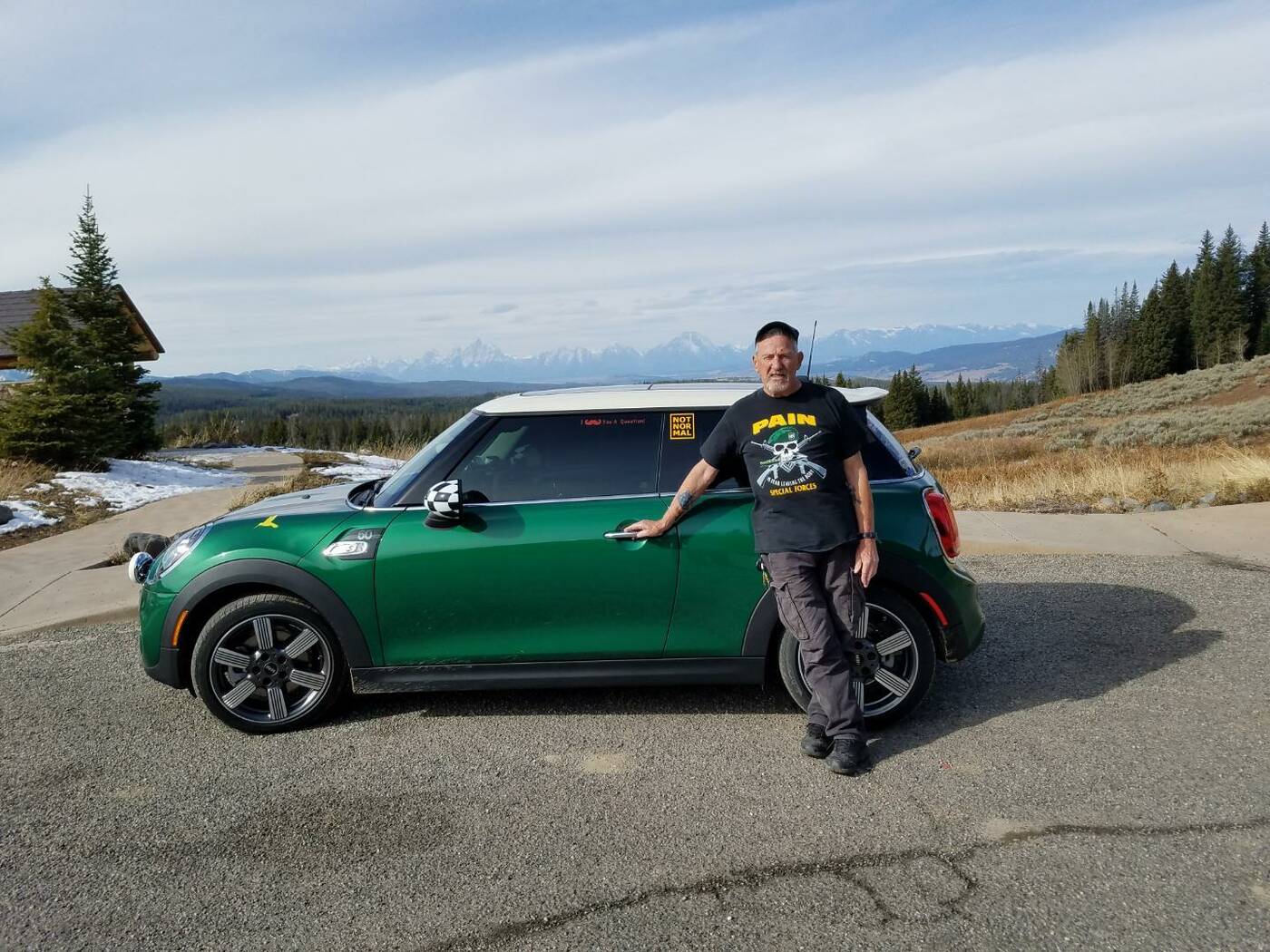 On The Mend
No longer plagued by back pain, Carl quick­ly recov­ered from surgery. He is back to tak­ing trips to the moun­tains with his best girl, a Siber­ian Husky named Lady, and plans to get back on his motor­bike come bet­ter weather.
There is not much that can take this Green Beret down, but when a her­nia did, Carl knew he was in good hands with Dr. Graham.
"When I met Dr. Gra­ham, I thought, ​'I'm okay'. It was like meet­ing some­one you have known for a while, he's always got a smile on his face. I think he knew that I trust­ed him and that I was com­fort­able with what he told me he had to do. It's been a good expe­ri­ence com­ing here. I trust­ed him the day I met him. The day he came in there to do my surgery, I felt like he was part of the guys — I wasn't wor­ried about a thing."
Set­tled into retire­ment, Carl lives life a lit­tle slow­er now. He goes to week­ly meet­ings at the VA, and is part of a motor­cy­cle club. If he's not fly fish­ing a stream in the Snowies, he's prob­a­bly cruis­ing in his Mini Coop­er that is suit­ably green.
"The Snowy Range is my prime place. I caught my first trout in Wyoming, at Sug­ar­loaf. I'm a fly fish­er­man; I went in there and caught my first trout- and I thought, ​'this is a great place.'"
It is the place Carl intends to remain. The world trav­el­er has seen much of the world, but no place felt like home until he came here. After a life­time of tak­ing leaps, Carl Meloche may have made his final land­ing in Wyoming but that is yet to be deter­mined. As the Spe­cial Forces vet­er­an knows, once one, always one.
sign up for our email newsletter