Featured Story
Written by Breann Lujan-Halcon
A Vision in Tru-Di
Last month, the first patient at Ivinson received sinus surgery using the newly acquired Acclarent TruDi Navigation System.
The real time, 3‑D nav­i­ga­tion sys­tem uti­lizes an elec­tro­mag­net­ic image guid­ed nav­i­ga­tion for intra-nasal and para-nasal sinus surgery. The new tech­nol­o­gy allow sur­geons the abil­i­ty to per­form min­i­mal­ly inva­sive pro­ce­dures with increased accuracy.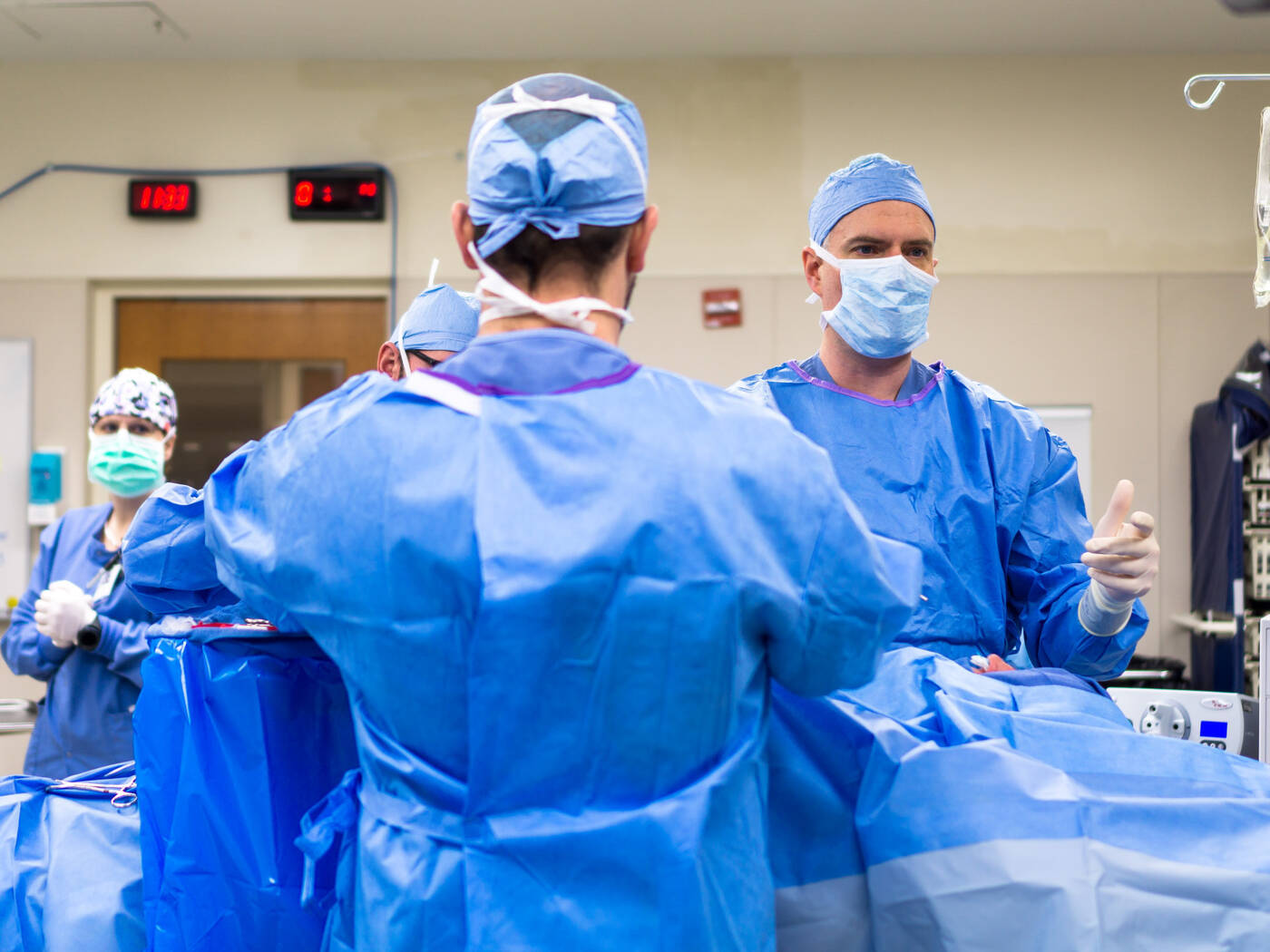 "The Tru­Di Nav­i­ga­tion sys­tem is an image guid­ance sys­tem used for sinus surgery," explains Ivin­son Med­ical Group's Oto­laryn­gol­o­gist Dr. Paul John­son. ​"It allows me to per­form sinus surgery using real time guid­ance using the patient's pre­op­er­a­tive CT scan. This is par­tic­u­lar­ly help­ful in patients with com­plex anato­my, scar­ring from pre­vi­ous surgery and/​or nasal polyps."
Dr. John­son had pre­vi­ous­ly trained on a sim­i­lar sys­tem dur­ing his res­i­den­cy and used the nav­i­ga­tion sys­tem at a pre­vi­ous facil­i­ty. The equip­ment allows for pre­cise place­ment of sur­gi­cal instru­ments in rela­tion to the patients CT scan. This allows the physi­cian to guar­an­tee more accu­ra­cy and bet­ter patient out­come, fol­low­ing a more effec­tive sinus surgery.
"I trained in res­i­den­cy using image guid­ance tech­nol­o­gy. I like the new Tru­Di sys­tem because it incor­po­rates bal­loon sinus dila­tion tech­nol­o­gy we are already using at Ivinson"
This tech­nol­o­gy can allow Dr. John­son to fol­low through the nasal and sinus cav­i­ties with direct impact on infect­ed areas. Sinus cav­i­ties are rel­a­tive­ly small and the path the instru­ments trav­el through the nose to the sinus is nar­row as well. The Tru­Di sys­tem allows sur­geons to nav­i­gate through these cav­i­ties with extreme precision.
"Sinus anato­my is quite com­plex. Our sinus­es are locat­ed adja­cent to our brain and eyes. The surgery can be more com­plex in patients who have scar­ring from pre­vi­ous surgery, nasal polyps or unique anato­my. The tech­nol­o­gy allows me to address the areas of con­cern with con­fi­dence and accu­ra­cy. This allows me to do cas­es right here at Ivin­son that pre­vi­ous­ly may have required a refer­ral to Denver."
Since obtain­ing the Tru­Di Nav­i­ga­tion Sys­tem, Dr. John­son has per­formed mul­ti­ple sinus surg­eries with the new tech­nol­o­gy and expects to see a steady increase.
"We antic­i­pate this will increase the num­ber of patients see­ing us for sinus surgery as we are able to pro­vide state-of-the art care right here at Ivin­son. It also allows me to oper­ate on patients here that oth­er­wise may have been referred out-of-state."
sign up for our email newsletter