Featured Story
Written by Breann Lujan-Halcon
A Vision in Tru-Di
Last month, the first patient at Ivinson received sinus surgery using the newly acquired Acclarent TruDi Navigation System.
The real time, 3‑D navigation system utilizes an electromagnetic image guided navigation for intra-nasal and para-nasal sinus surgery. The new technology allow surgeons the ability to perform minimally invasive procedures with increased accuracy.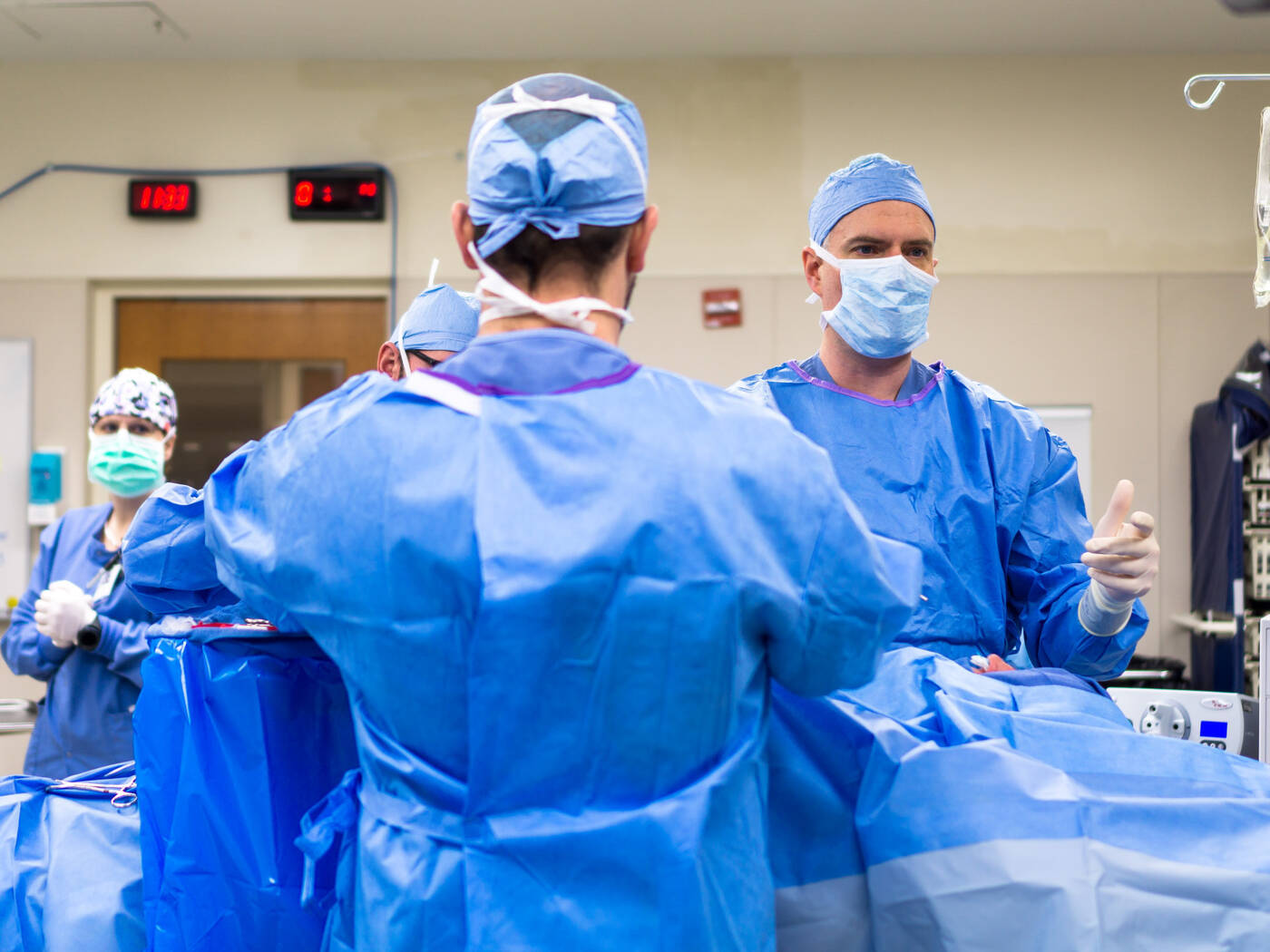 "The TruDi Navigation system is an image guidance system used for sinus surgery," explains Ivinson Medical Group's Otolaryngologist Dr. Paul Johnson. ​"It allows me to perform sinus surgery using real time guidance using the patient's preoperative CT scan. This is particularly helpful in patients with complex anatomy, scarring from previous surgery and/​or nasal polyps."
Dr. Johnson had previously trained on a similar system during his residency and used the navigation system at a previous facility. The equipment allows for precise placement of surgical instruments in relation to the patients CT scan. This allows the physician to guarantee more accuracy and better patient outcome, following a more effective sinus surgery.
"I trained in residency using image guidance technology. I like the new TruDi system because it incorporates balloon sinus dilation technology we are already using at Ivinson"
This technology can allow Dr. Johnson to follow through the nasal and sinus cavities with direct impact on infected areas. Sinus cavities are relatively small and the path the instruments travel through the nose to the sinus is narrow as well. The TruDi system allows surgeons to navigate through these cavities with extreme precision.
"Sinus anatomy is quite complex. Our sinuses are located adjacent to our brain and eyes. The surgery can be more complex in patients who have scarring from previous surgery, nasal polyps or unique anatomy. The technology allows me to address the areas of concern with confidence and accuracy. This allows me to do cases right here at Ivinson that previously may have required a referral to Denver."
Since obtaining the TruDi Navigation System, Dr. Johnson has performed multiple sinus surgeries with the new technology and expects to see a steady increase.
"We anticipate this will increase the number of patients seeing us for sinus surgery as we are able to provide state-of-the art care right here at Ivinson. It also allows me to operate on patients here that otherwise may have been referred out-of-state."
sign up for our email newsletter