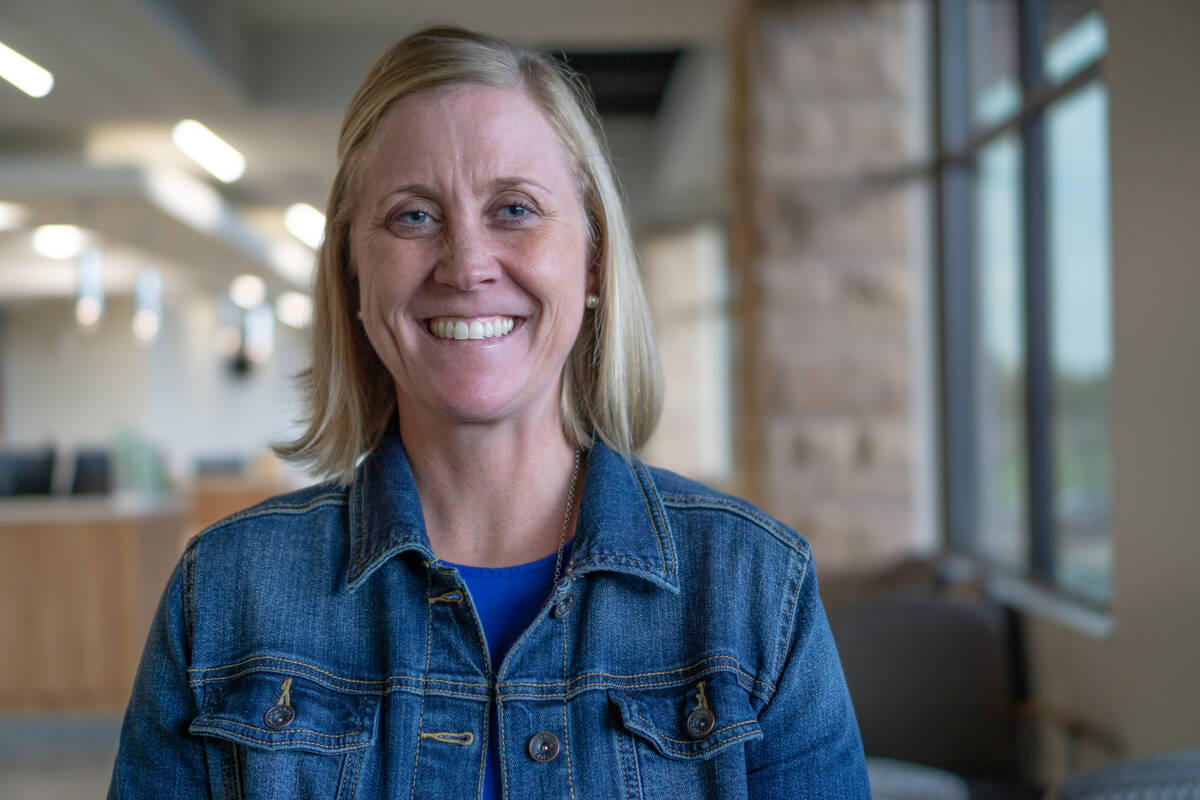 Provider Spotlight
18 September 2019
Elizabeth Rowe, Certified Nurse Midwife
Elizabeth Rowe joined the Women's Health Clinic team at Ivinson Medical Group last November as a Certified Nurse Midwife.
Elizabeth (Liz) Rowe, Certified Nurse Midwife, has been practicing nursing for almost 20 years. She joined the Ivinson Women's Health Clinic team last November to bring midwifery services to a community who had been without for many years.
When asked why she chose to practice at Ivinson and in Laramie, Liz replied, ​"I feel like Laramie chose me." Having grown up in a smaller community in Vermont, Laramie was everything that Liz and her family were looking for in their next home. ​"I walk the halls of Ivinson and people really know each other. It is similar to the way Laramie is as a community, small and cohesive — people are there for each other, supporting each other," said Liz.
Liz's practice is built on a foundation of trust with her patients. She has the opportunity to spend nine months getting to know women and their families, to deliver their baby and then to support them through their postpartum experience. A large part of why Liz chose to return to school to study midwifery was due to the wonderful experience she had throughout her own pregnancies and births of her children, with the support and care of a certified nurse midwife. ​"I felt so empowered and so present with my birth and I thought, I want to do this. I want to be there for women just like this," explained Liz.
Liz is part of an integrative practice at the Women's Health Clinic at Ivinson, where she works alongside skilled obstetricians. ​"I have the unique opportunity to take care of high-risk patients in collaboration with amazing obstetricians," said Liz.
It isn't typical for midwives to care for high-risk patients, but, because of the clinic's integrative practice model, Liz is able to work in tandem with the clinic's obstetricians in these special cases. This affords patients who are seeking midwifery care the ability to receive care from Liz, even if they are diagnosed as a high-risk pregnancy.
When Liz isn't caring for patients at Ivinson, she is with her family. Her husband Justin, and children, Dylan and Norah, love everything about Laramie. They spend most of their free time in the summer and winter outdoors — camping, skiing and exploring.
For more information about Liz's services or to book an appointment, call Ivinson Medical Group at (307) 755‑4540 or visit ivin​son​hos​pi​tal​.org.