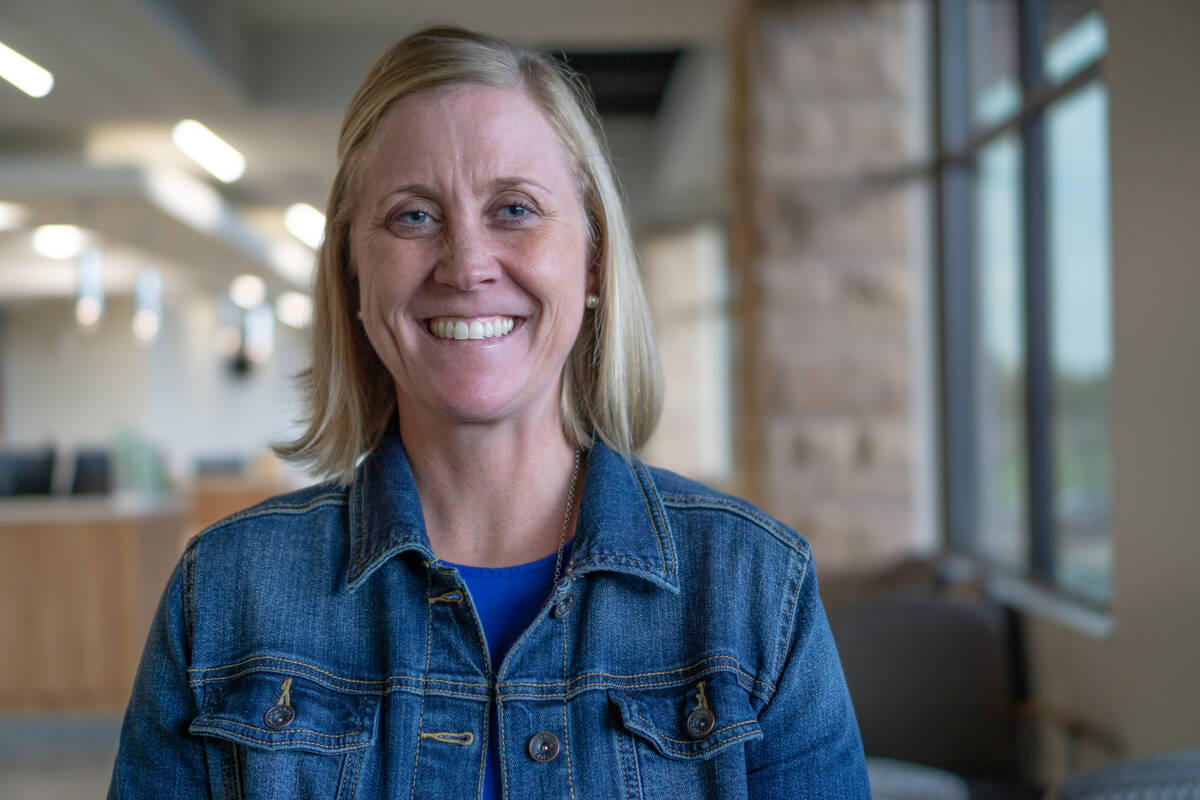 Provider Spotlight
Elizabeth Rowe, Certified Nurse Midwife
Elizabeth Rowe joined the Women's Health Clinic team at Ivinson Medical Group last November as a Certified Nurse Midwife.
Eliz­a­beth (Liz) Rowe, Cer­ti­fied Nurse Mid­wife, has been prac­tic­ing nurs­ing for almost 20 years. She joined the Ivin­son Women's Health Clin­ic team last Novem­ber to bring mid­wifery ser­vices to a com­mu­ni­ty who had been with­out for many years.
When asked why she chose to prac­tice at Ivin­son and in Laramie, Liz replied, ​"I feel like Laramie chose me." Hav­ing grown up in a small­er com­mu­ni­ty in Ver­mont, Laramie was every­thing that Liz and her fam­i­ly were look­ing for in their next home. ​"I walk the halls of Ivin­son and peo­ple real­ly know each oth­er. It is sim­i­lar to the way Laramie is as a com­mu­ni­ty, small and cohe­sive — peo­ple are there for each oth­er, sup­port­ing each oth­er," said Liz.
Liz's prac­tice is built on a foun­da­tion of trust with her patients. She has the oppor­tu­ni­ty to spend nine months get­ting to know women and their fam­i­lies, to deliv­er their baby and then to sup­port them through their post­par­tum expe­ri­ence. A large part of why Liz chose to return to school to study mid­wifery was due to the won­der­ful expe­ri­ence she had through­out her own preg­nan­cies and births of her chil­dren, with the sup­port and care of a cer­ti­fied nurse mid­wife. ​"I felt so empow­ered and so present with my birth and I thought, I want to do this. I want to be there for women just like this," explained Liz.
Liz is part of an inte­gra­tive prac­tice at the Women's Health Clin­ic at Ivin­son, where she works along­side skilled obste­tri­cians. ​"I have the unique oppor­tu­ni­ty to take care of high-risk patients in col­lab­o­ra­tion with amaz­ing obste­tri­cians," said Liz.
It isn't typ­i­cal for mid­wives to care for high-risk patients, but, because of the clinic's inte­gra­tive prac­tice mod­el, Liz is able to work in tan­dem with the clinic's obste­tri­cians in these spe­cial cas­es. This affords patients who are seek­ing mid­wifery care the abil­i­ty to receive care from Liz, even if they are diag­nosed as a high-risk pregnancy.
When Liz isn't car­ing for patients at Ivin­son, she is with her fam­i­ly. Her hus­band Justin, and chil­dren, Dylan and Norah, love every­thing about Laramie. They spend most of their free time in the sum­mer and win­ter out­doors — camp­ing, ski­ing and exploring.
For more infor­ma­tion about Liz's ser­vices or to book an appoint­ment, call Ivin­son Med­ical Group at (307) 755‑4540 or vis­it ivin​son​hos​pi​tal​.org.
sign up for our email newsletter