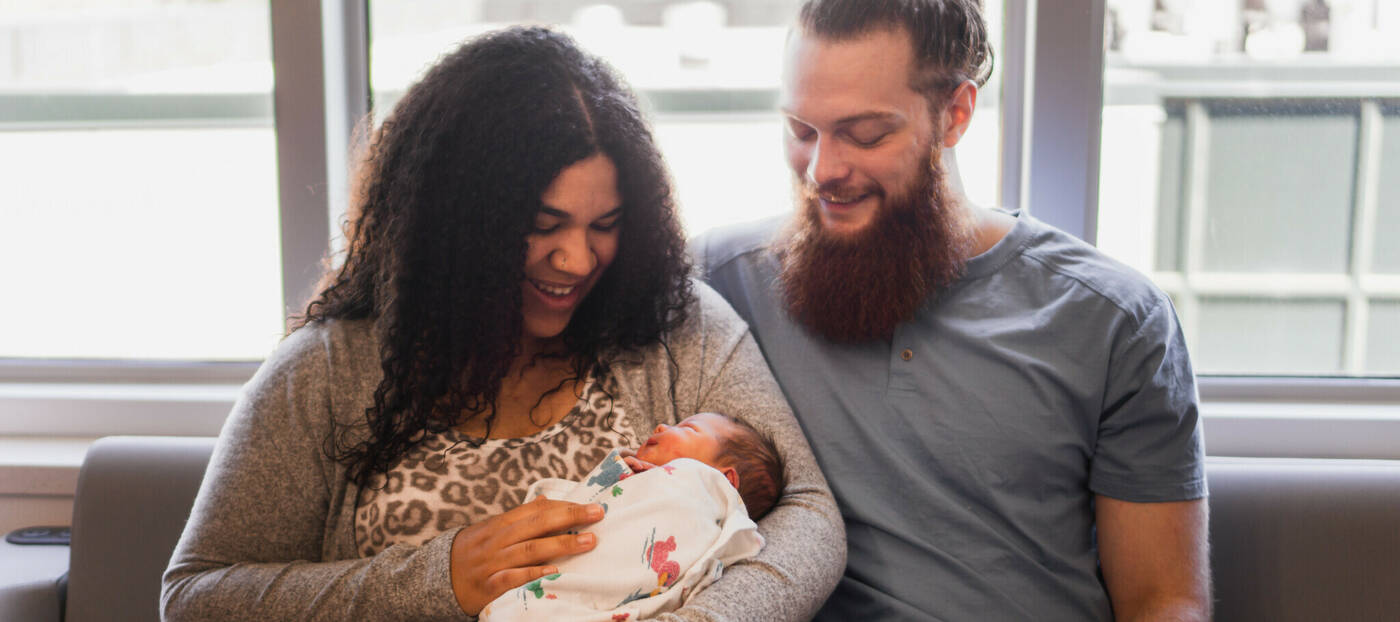 birth announcements
Congratulations on your new baby! When you are ready, Ivinson can help announce your new arrival.
When you submit your baby's information, they'll be added to our monthly birth announcement blog post and our social media.
Nothing is as important as the life and health of your child. The Women and Children Center at Ivinson is dedicated to the care of children and babies.
Pediatrics and obstetrics are combined in one nurturing environment with nurses who have specialized training and comprehensive experience in neonatal and pediatric care.
Focusing on your health and the health of your baby — that's our goal in the Women and Children Center. Small enough to provide individualized care and progressive enough to house advanced technology, we offer comprehensive services, nurturing care and sophisticated treatments and therapies.
Labor, deliver, recovery, post-partum care in room.
In-room Jacuzzi.
Intrathecals and

24

hour coverage for labor epidurals by two certified registered nurse anesthetists.
Low and high risk maternal and neonatal care.
Lactation support from Certified Lactation Consultants on the unit.
Support services available for intensive care in Denver.
Complete nursery services with metabolic and hearing screenings for newborns.
take a tour
education
The Women's Health Clinic at Ivinson is proud to offer free courses to expecting parents that cover everything from breastfeeding to postpartum care.
STEP 1
congratulations, you're pregnant!
To get on the road for a healthy pregnancy and baby, get in touch with a provider preferably by 8 – 9 weeks, but certainly within the first three months of pregnancy. You can call us at any time, 24 hours a day, and our staff will refer you to the correct place.
STEP 2
get ready!
Begin prenatal classes the first part of your 3rd trimester. This will prepare you for labor, delivery and caring for a newborn baby. Call us for more details and class schedules. Download an informational brochure. Bring your personal items and toiletries. You may also want to bring some slippers and a robe. Bring clothes and blankets to take your baby home in. We will provide diapers for baby and hygiene items for mom. The Women + Children Center has certified lactation educators on staff to help educate you in breast feeding, post delivery.
All Women + Children Center nursing staff are Registered Nurses with extensive experience in obstetrics and nursery care. All nurses on the unit undergo an extensive 6 month training program. RNs on the unit offer as much as 30+ years of experience. Throughout your stay, the staff will provide information and education about caring for your new baby. We provide 24 hour coverage for epidurals and other pain management options with 2 CRNAs. Epidurals are given during active labor, usually when dilated around 4 cm.
STEP 4
your comfort.
We offer single-patient suites for your complete maternity care. When you are admitted for delivery you will labor, deliver and stay in the suite for your post-partum care. Your new baby will stay in the suite with you and will only be taken to the nursery for special procedures like hearing and metabolic tests. We encourage having your support person stay with you and there is a sleeper chair for this purpose in each suite. Other visitors are welcome any time, based on your rest needs. The number of people allowed in the delivery is totally up to the new parents, but your wishes must be communicated to the staff on the unit. For vaginal deliveries you may stay for as long as 48 hours but most stay for around 36 hours. For C‑section deliveries, you may stay as long as 96 hours but most stay for about 3 days.
STEP 5
going home
There is no set discharge time. When you are ready to go home, the paperwork will be prepared. All hearing and metabolic tests will be done. Women + Children Center staff will accompany you to your vehicle and ensure that a car seat is properly installed. You will be sent home with all your discharge information as well as baby care information and even some samples!
women + children providers