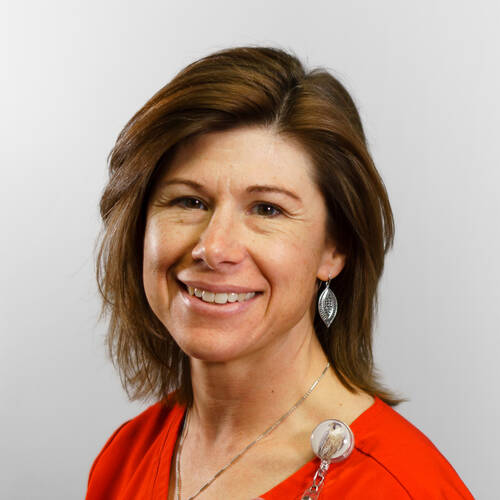 Rebecca Adams, PT
Physical Therapy
255 N 30th St, Laramie, WY 82072
(307) 755-4730
phone
(307) 755-5778
fax
Accepting New Patients
Becky has been a physical therapist for 20 years and has spent almost half of that time at Ivinson. "We emphasize a multidisciplinary approach to ensuring your return to health and safe mobility." Becky specializes in acute care rehab and wound care. " I greatly appreciate the feeling of community within our work environment. Knowing that each of us has a role and are able to positively impact the lives of, not only our patients, but also our co-workers on a daily basis. I feel valued while being part of this hospital and town." When she is not caring for patients, Becky enjoys anything outdoors from bird watching to biking.
MPT — University of North Dakota, Grand Forks, ND
BS - University of Wyoming, Laramie, WY
If you think you can, or if you think you can't, you're right.