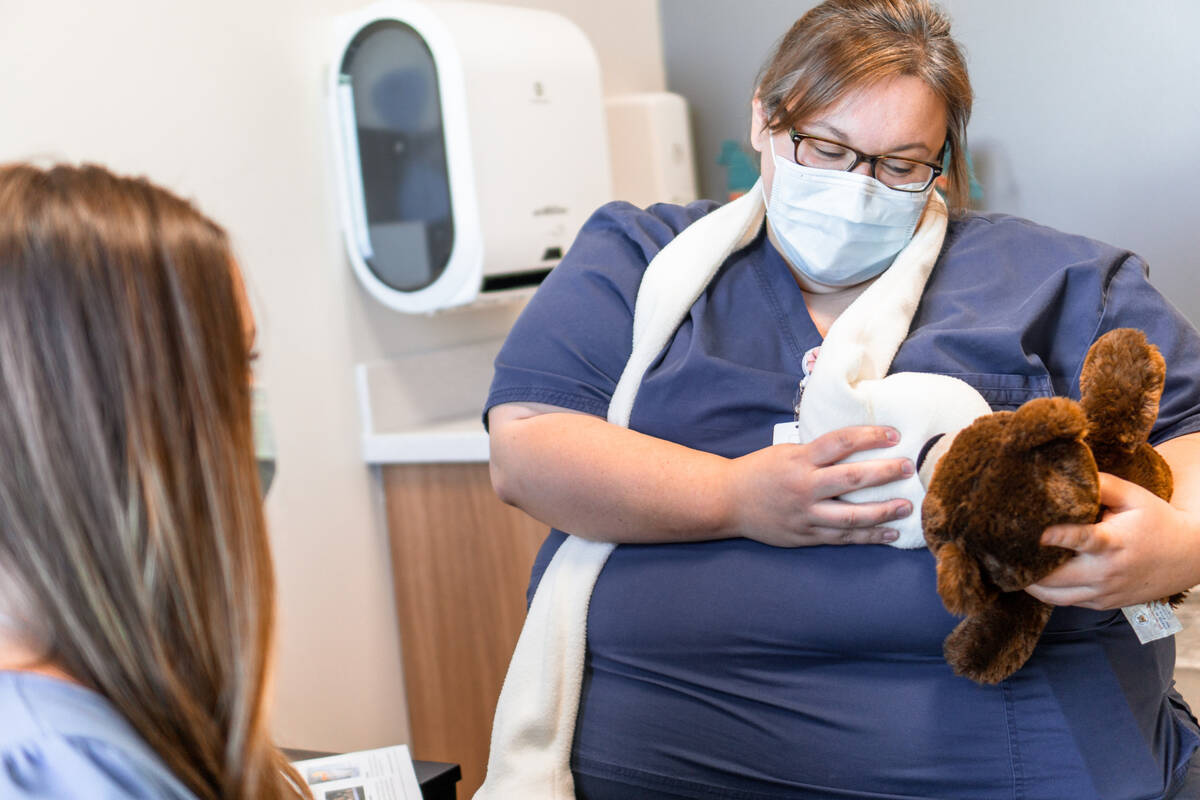 Featured Story
Written by Breann Lujan-Halcon
Breastfeeding Support for Moms and Babies
Breastfeeding can be hard. Thankfully, you don't have to do it alone.
Ask any parent and they will tell you that every child is different. The same is true of breastfeeding. Breastfeeding is a personal journey that differs from mom to mom and baby to baby, no two instances are the same.
At Ivinson, we have a diverse team of highly trained Certified Lactation Counselors (CLC's) that are here to assist you in making your journey as comfortable and as successful as possible.
"The role of the lactation counselor is a professional breastfeeding specialist that can help provide guidance throughout your breastfeeding journey," said Midwife and CLC Liz Rowe. ​"The benefits of a lactation counselor are numerous. They can help navigate the ups and downs of breastfeeding and lactation, especially for first time mothers. They can help women meet their goals in this time of transition, whatever those goals may be."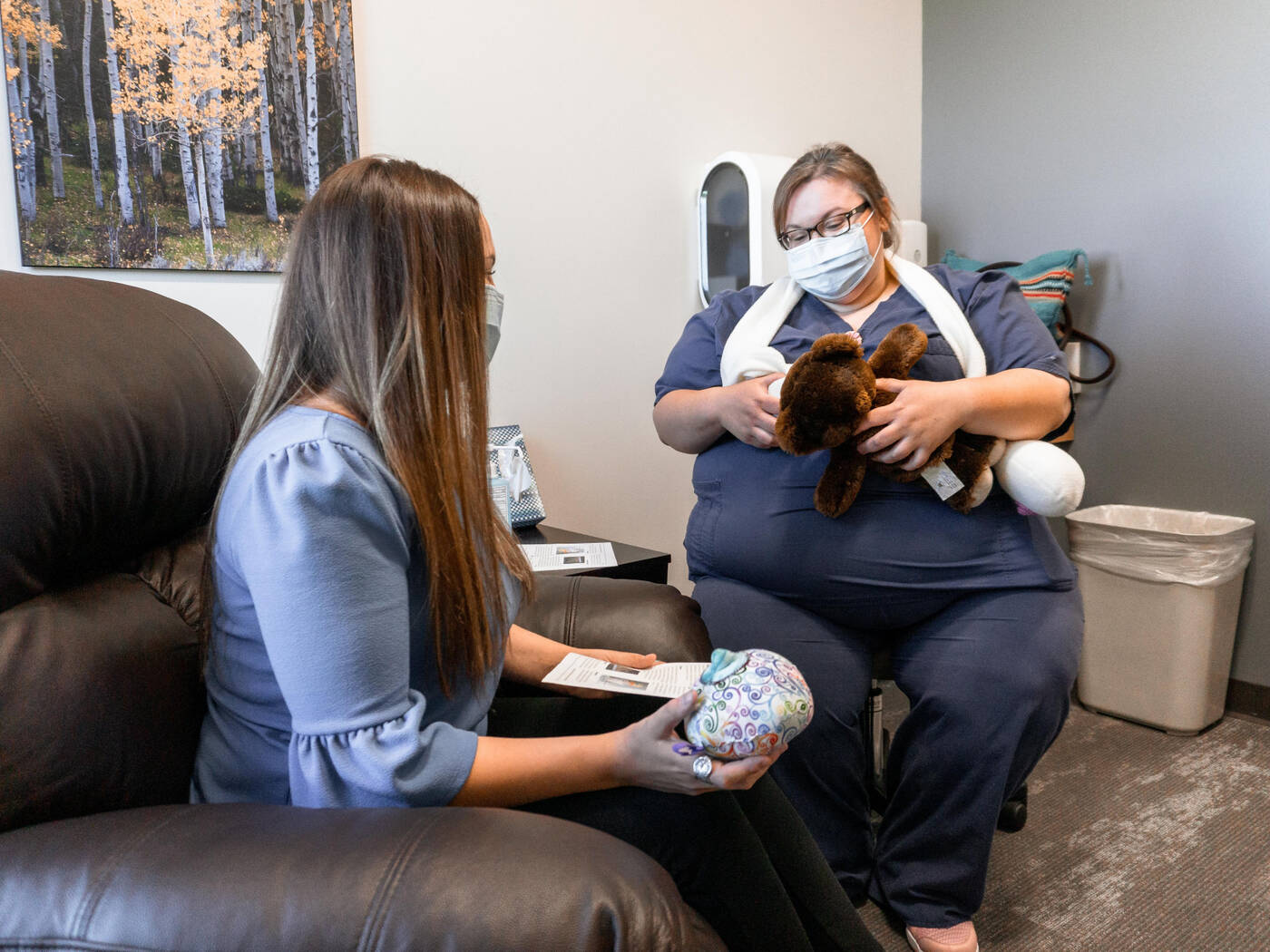 During your stay
Breastfeeding education at Ivinson has been created to meet you where you are in your breastfeeding journey. Our breastfeeding and prenatal education classes will introduce you to the basics and help prepare you for what comes next. When you are in the hospital, our Family Care Unit is full of experienced nurses, CLC's and an International Board Certified Lactation Consultant (IBCLC) that are all here to help ensure that new families feel supported.
"Having a CLC at birth and right after can help protect the physiologic birth stages, so baby and Mom can get off to the best start," said Liz. ​"Babies are born knowing how to suck, but need gentle guidance on how to breastfeed and helping mom and baby from the very start is most effective."
The first hour after birth, also referred to as the Golden Hour, is one of several tactics Ivinson implements to support your breastfeeding relationship. In the Golden Hour we use evidence based practices to stabilize mom and baby after birth. Practices include, delayed cord clamping, skin-to-skin contact, delaying non-urgent tasks such as weighing and bathing and the early initiation of breastfeeding.
"We like that first hour for just skin-to-skin with mom. The skin-to-skin really helps to get the baby acclimated and we are able to do all the procedures that we need to do right there on mom's chest," said Family Care nurse Beth Bennett.
Studies show that these practices decrease stress levels, improve bonding and increase success and duration of breastfeeding. Throughout this hour and leading up to your discharge, nurses and CLC's are available to assist in the breastfeeding process and answer any questions families may have.
"First of all, breastfeeding doesn't just happen," explains Beth who is currently working to complete her CLC certification and has been supporting laboring and postpartum moms for 20 years. ​"The biggest thing is that it is a learning experience for both mom and baby and we are here to help."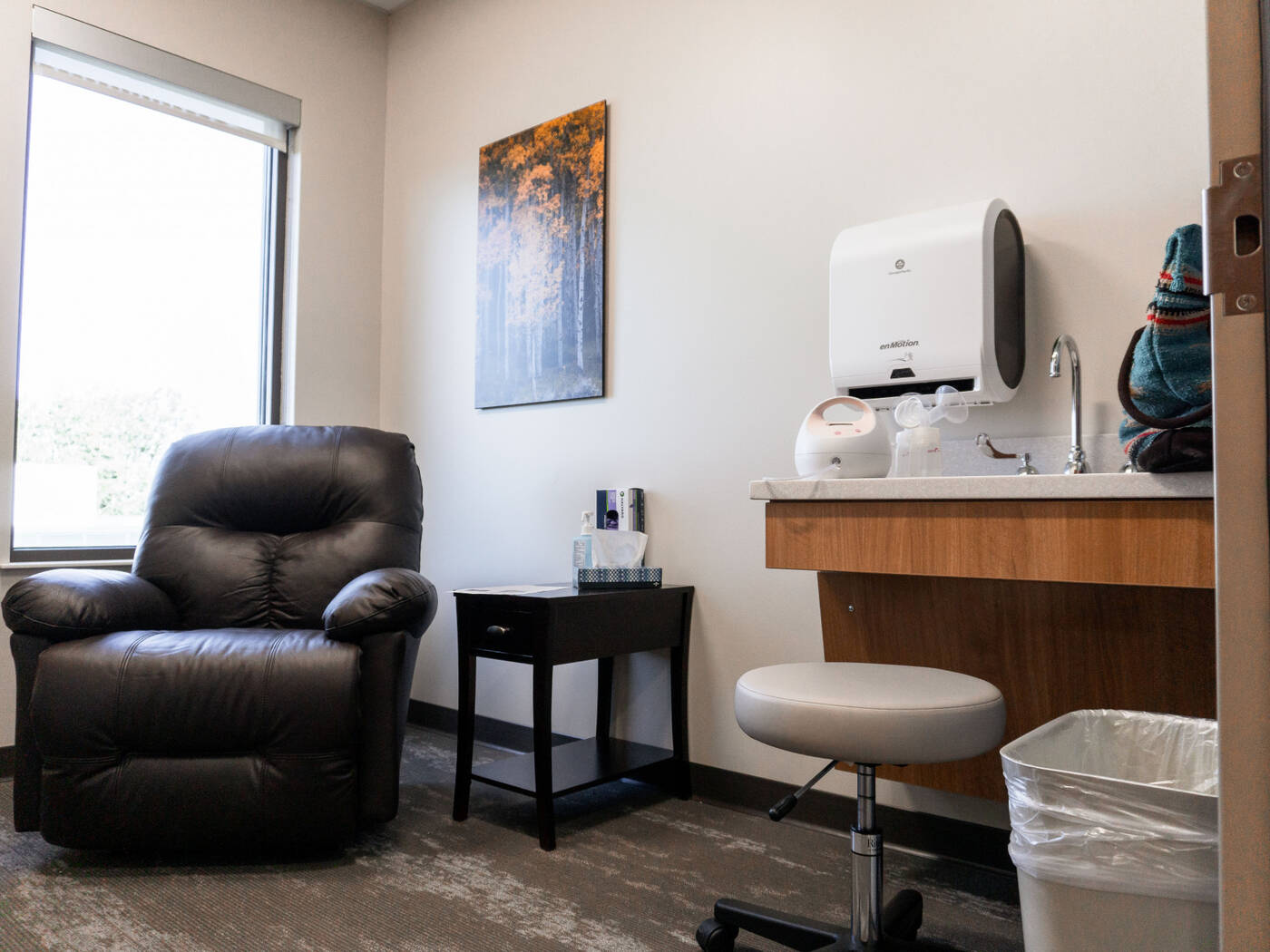 Supporting you at home
Lactation services do not stop when you take your bundle of joy home. After you leave the hospital, our outpatient lactation services are provided by registered nurses and our Midwife at Ivinson Medical Group.
Kacie, a registered nurse in the Pediatric and Family Care Clinic will oftentimes speak with moms about lactation consults while families are seeing their pediatrician for the first time.
"Certified Lactation Counselors are a great service to our community," Kacie said. ​"It helps new mothers and their babies in the most special moments after birth, and through the first few years of life. As a lactation counselor we want to help in making the breastfeeding process stress free and memorable both for mother and baby.
A lactation consult is a one-on-one visit with a CLC. Every lactation consult differs based on the needs of a mom and her newborn. Common concerns addressed at a lactation consult include feeding evaluations, help with nursing positions, latch assistance, monitoring weight milestones, back to work and pumping support, weaning and any other breastfeeding related concerns.
"We are here to support you and help you reach your breastfeeding and lactation goals," said Jessica, a Family Care Clinic nurse. ​"Weather that is exclusively breastfeeding, breastfeeding and bottle feeding, breastfeeding and formula feeding, it doesn't matter. We aren't here to judge we are just here to help you meet those goals."
Between the Family Care Clinic and the Women's Health Clinic, Ivinson Medical Group currently has five certified lactation counselors and three dedicated lactation rooms for patients and staff.
Mandi, a registered nurse in the Women's Health Clinic has been a CLC since 2005. ​"The number one thing I am always telling my patients is to relax and know that things don't always go according to plan, but we will work together to develop a system that works for them as a family," said Mandi. ​"That system may look different for every family."
Whether you are expecting your very first bundle of joy and trying to prepare or you are a seasoned mom that could use the extra support, our CLC's at Ivinson are ready to help no matter where you are in your journey.
"I am beyond honored to be a member of the CLC providers and more so to be able to help all mothers and their babies succeed in the breastfeeding process." Kacie said.
IMG's certified lactation counselors are available by phone or by appointment Monday through Friday from 8 am to 5 pm. If you would like to schedule a lactation consult, contact our outpatient clinic at (307) 755‑4540. If you are interested in learning more about breastfeeding support, visit our page here.

sign up for our email newsletter